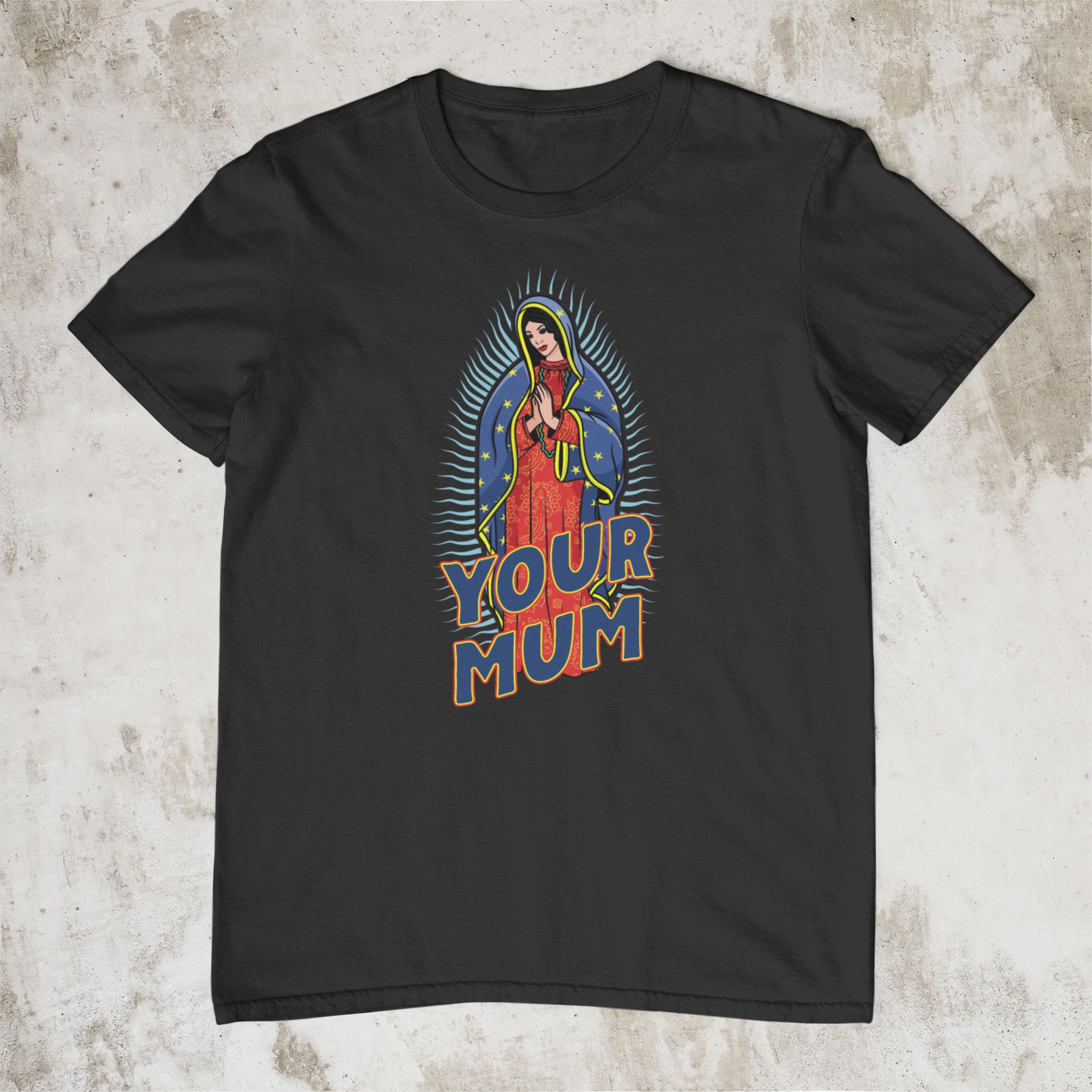 Your Mum - T-Shirt
For those of a more Catholic persuasion ... and perhaps those with teenagers in the house ... this could well be the most perfect mash up of a tshirt ever!

In our household our kids repeatedly and incessantly answer just about ANY question with the words "Your mum!". They find it hilarious. We find it ... annoying. It got me thinking about what kind of Christian t-shirt could "Your mum" be suitable for ... and of course I ended up with Mary being the Holy Mother. So this statement then is for those who hold Mary in esteem and who also want to get back at their teenage kids. You are very welcome!

The version of Mary here is of course the Virgin of Guadalupe.
Here on the main Eve2 store we have to keep the options limited to the most common options. Over at Faithful.Ink we can offer a wider range of choices for colour and garments. Please feel free to head over there now, but do be aware you will be using a completely separate checkout process. The two sites do not share account information unfortunately.
See more options over at Faithful.Ink