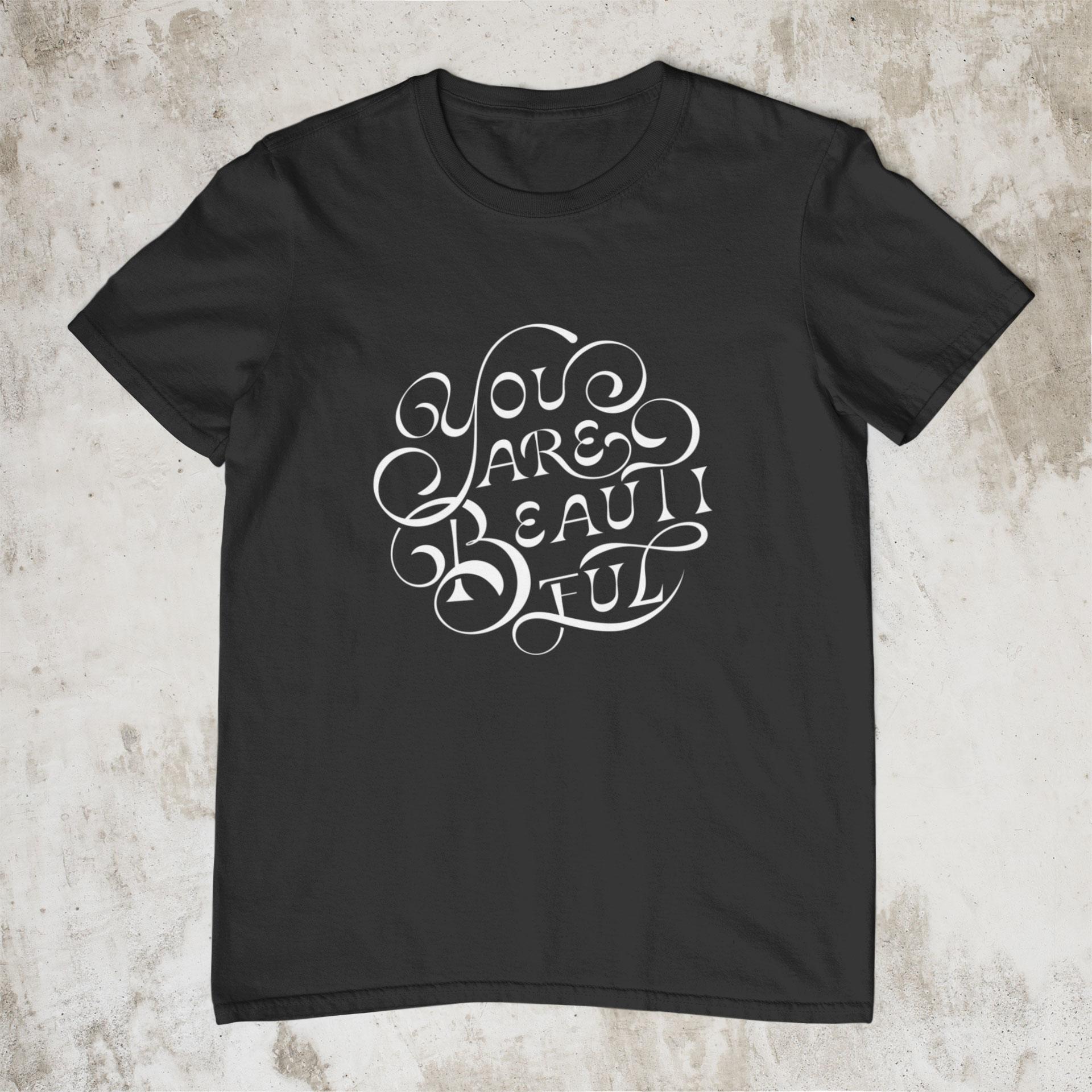 You Are Beautiful - T-Shirt
At Bible college we had a wonderful but rather eccentric Coptic Christian tutor from Egypt. He was renowned for his phrases and saying, oft repeated over and over. The most common saying he had with a broad smile and thick Egyptian accent ... "You are beautiful ... just like your Father". 
Sadly he died recently and this is my homage to him, the great George Bebawi. "You Are Beautiful" is not merely a meaningless bit of instagram flim flam. This is about a deep theological truth that every human is intrinsically beautiful because within them is the very image of God - their Father. 
What greater a statement do we need in this world of falsehood and superficialities than to say to another human being "You are beautiful". It cuts through shame, guilt, worthlessness, inadequacy and every other kind of negative thought to be told that you are simply a beautiful person. 
Here on the main Eve2 store we have to keep the options limited to the most common options. Over at Faithful.Ink we can offer a wider range of choices for colour and garments. Please feel free to head over there now, but do be aware you will be using a completely separate checkout process. The two sites do not share account information unfortunately.
See more options over at Faithful.Ink