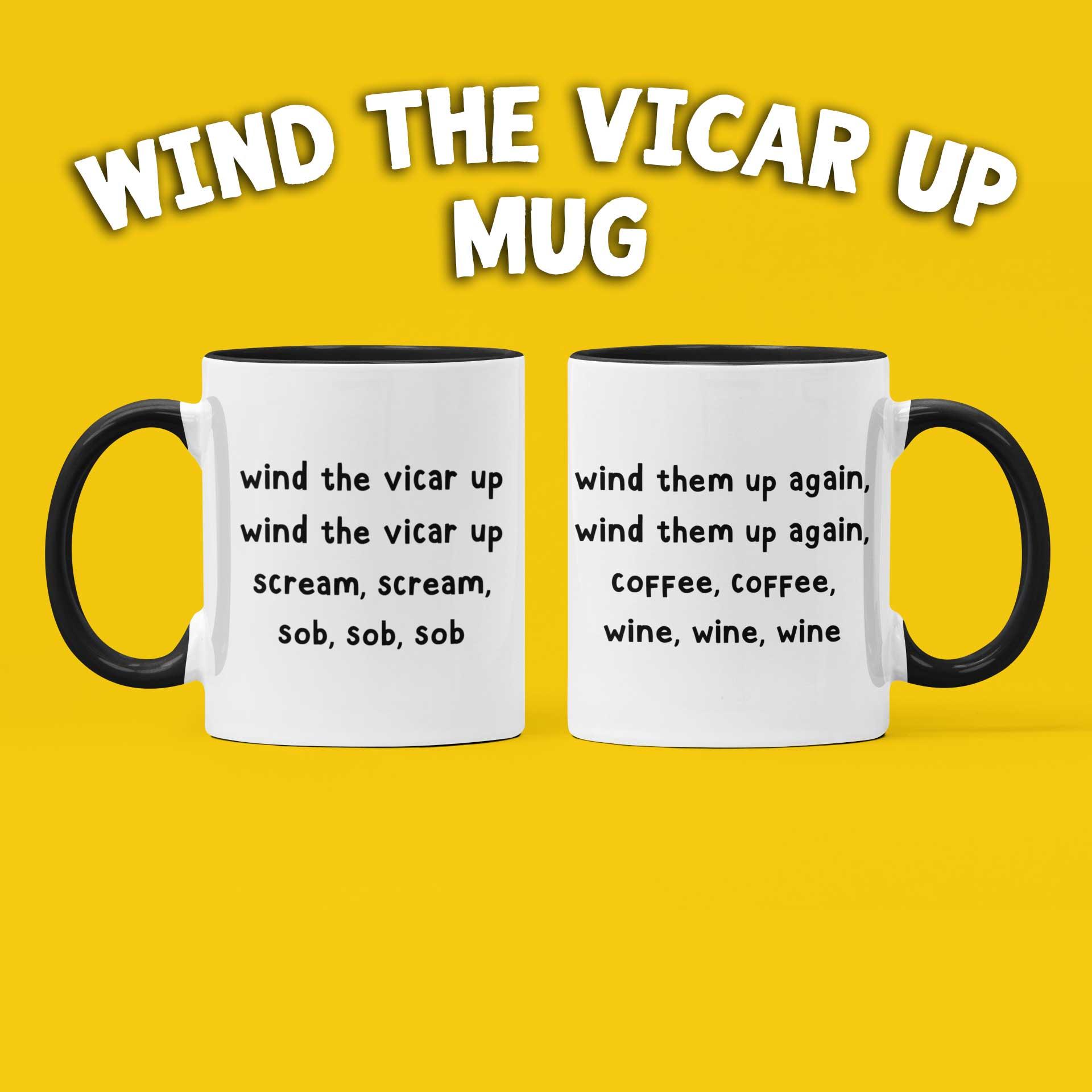 Wind The Vicar Up Mug
I think back to my days sitting in my study which was in the church, with a carers and tots group rampaging "quietly" next door and this song playing over and over again. I used to make up my own words, which were a bit more angsty and more fitting to my mood ... and headache. 
Strikes me that perhaps a few other clergy might enjoy the dark humour of this cheeky rewording of the popular children's classic song.

Please feel free to select one of the alternative titles in the options below. If you would like your own title in place of "vicar" which isn't in the list please use the notes box at checkout. Do think about the rhythm of the song though - and make sure your word fits well.