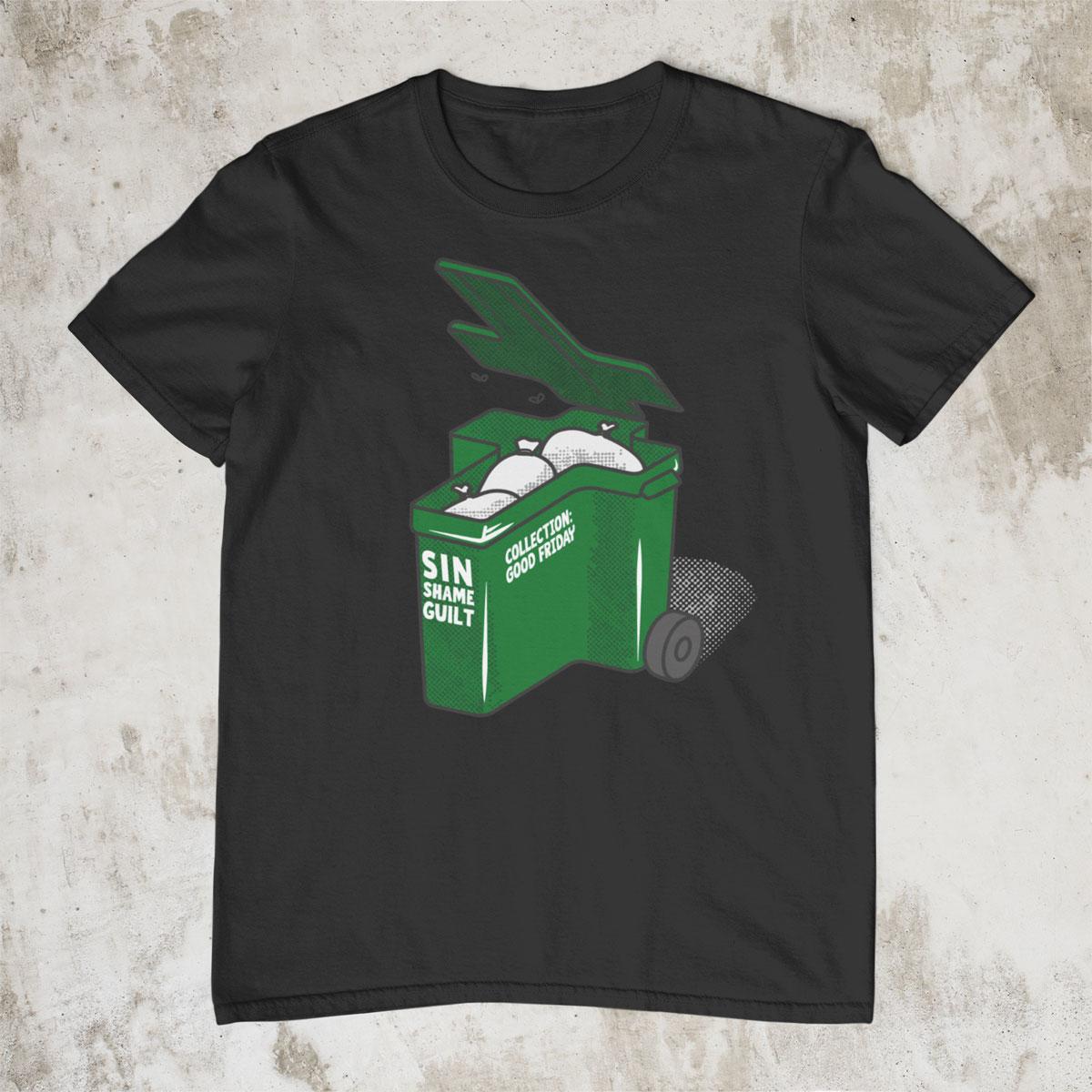 Wheelie Bin Cross - T-Shirt
The cross is the place where we take our sins. We leave them there with Jesus. He deals with them. This concept is sometimes a hard one to convey for some people. This t-shirt is a new take with a modern twist on an old idea. We hope for some it conveys the gospel message in a simple single graphic. 
Here on the main Eve2 store we have to keep the options limited to the most common options. Over at Faithful.Ink we can offer a wider range of choices for colour and garments. Please feel free to head over there now, but do be aware you will be using a completely separate checkout process. The two sites do not share account information unfortunately.
See more options over at Faithful.Ink