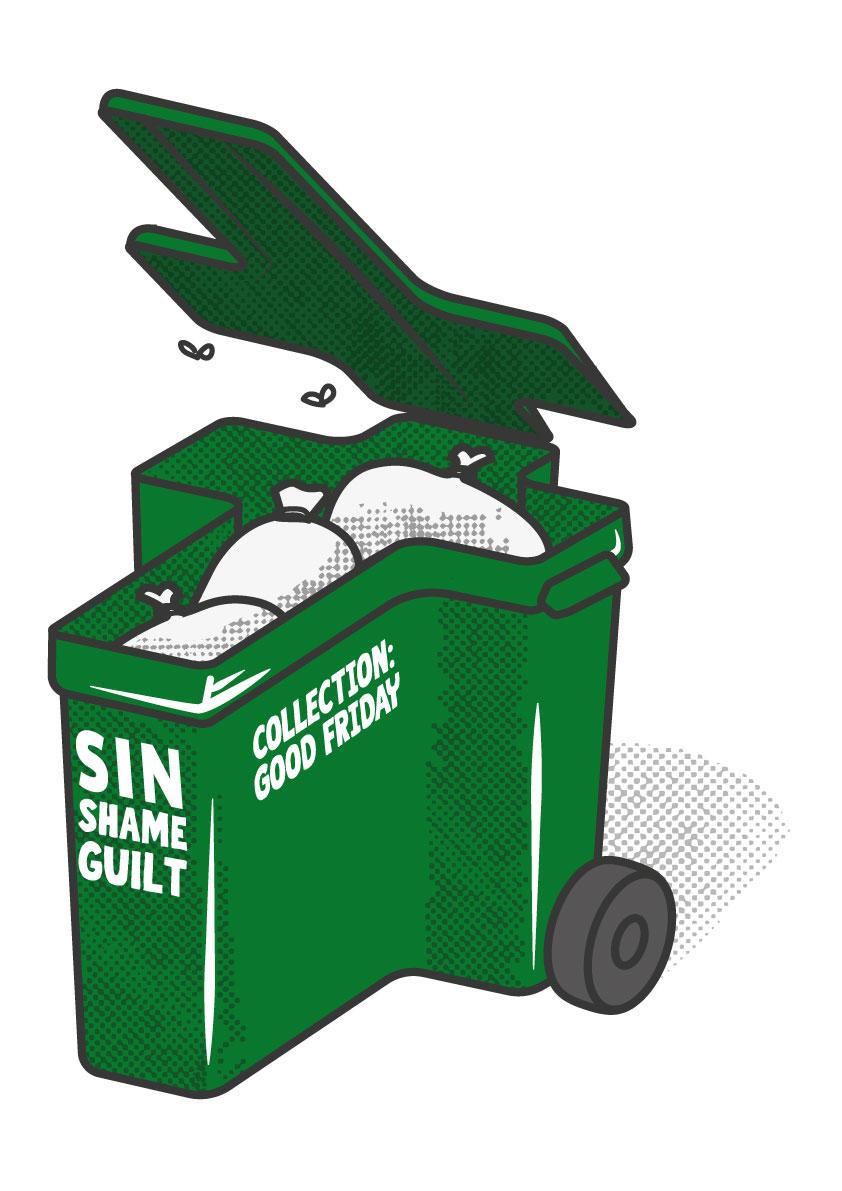 Wheelie Bin Cross Graphic
The concept of the cross is sometimes a hard one to convey. This graphic is our attempt at saying something most people will connect with, about how Jesus takes our sin, our shame, our guilt, and deals with it on the cross. The metaphor is something everyone will be familiar with. 
License terms: You may use this graphic for church services and ministry, on screen, in home or church printed materials. You may not redistribute this graphic online or print it through other sources other than at home or in church. You may not create merchandise or printed items for sale using this graphic under this license.