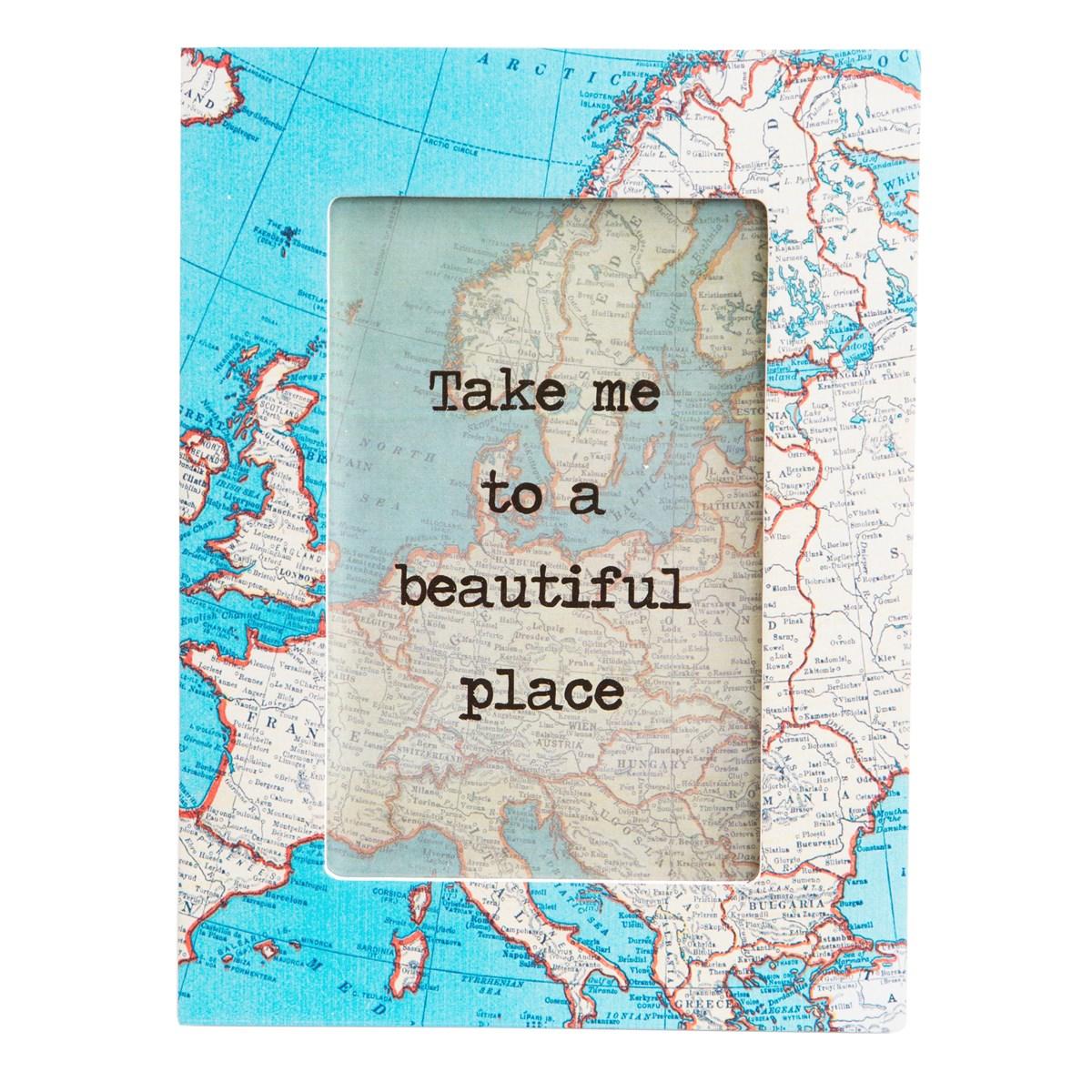 Vintage Map themed Picture Frame
The new vintage map photo frame is a great addition to the dresser or mantelpiece.
The frame is really lovely as a gift with an attractive face paper with the words, 'Take me to a beautiful place'. The frame has a stand on the reverse and easy to move sliding clips to place your own photograph.