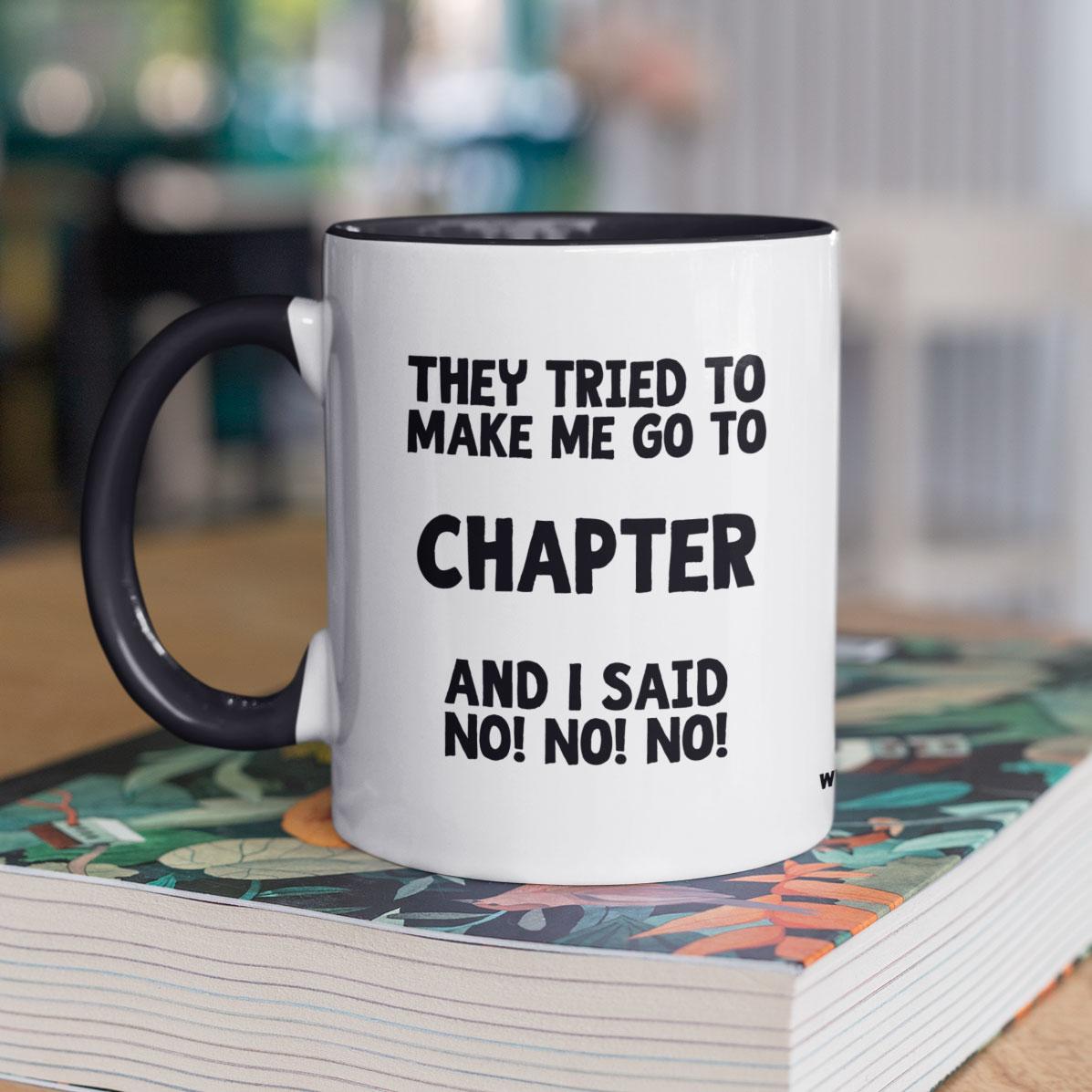 They Tried To Make Me Go To ... Mug
A customisable mug based on the famous Amy Winehouse song. While many of our pre-designed choices shown here are church related, they don't have to be by any means. Feel free to ask for entirely non-church versions.
CUSTOMISATION
This mug is fully customisable. We've created a range of quick pick options, but if you have a word of your own choosing not listed here just use the custom text box. Some words will need the wording "...make me go to..." and some will need "...make me go..." We will use our discernment to include the "to" or remove it. 
There are four different mug styles to choose from. The default is our black handle and inner mug. If you don't pick a different style we will print to the default mug option. 
Prices include shipping and VAT. Dishwasher safe.