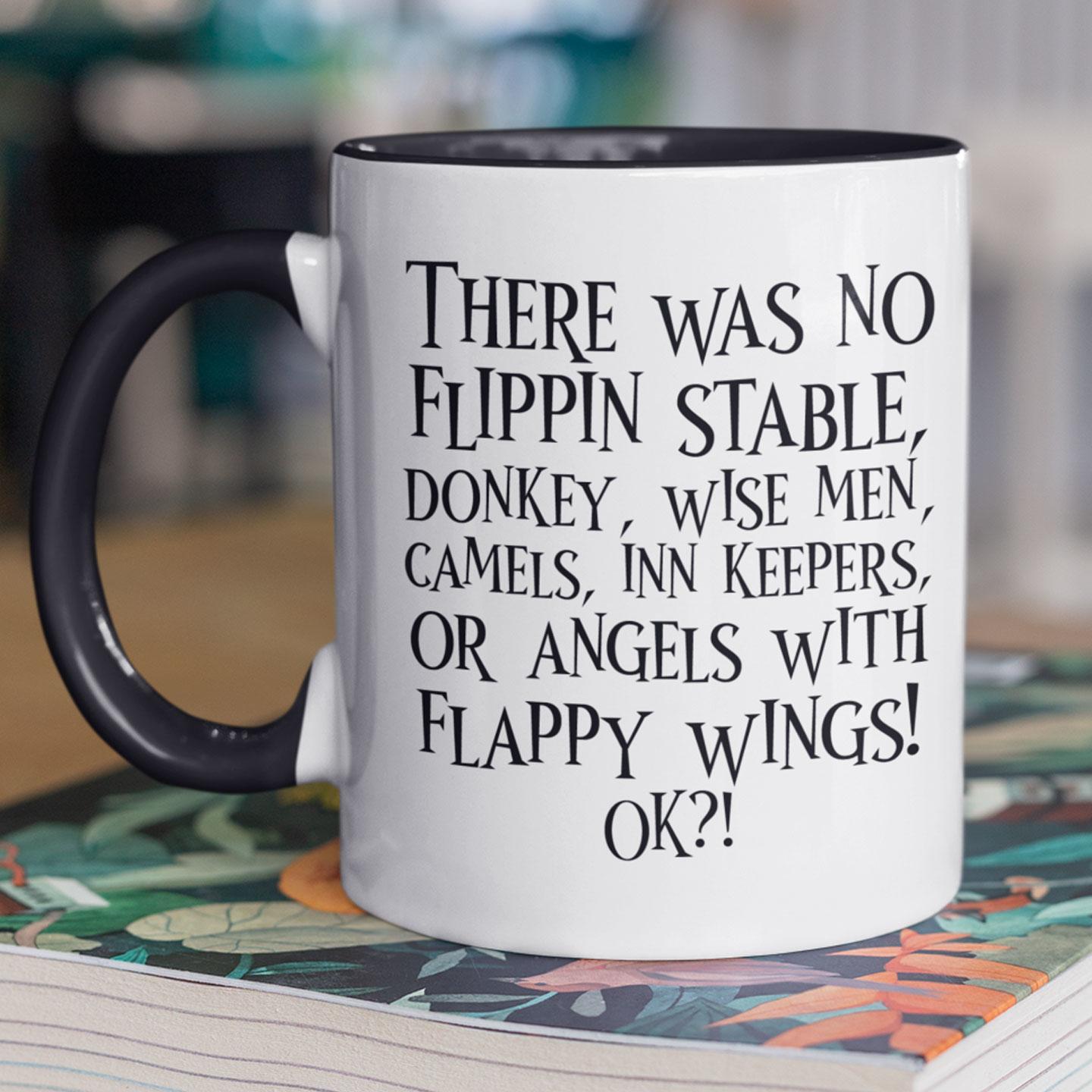 There Was No Flippin Stable Mug
The bain of every biblical scholar's life must be Christmas time. Those endless carols, school nativity plays and graphical representations of Christmas - ah yes, the Stable, the donkey, the angels with wings, the hapless innkeeper ... We know them all so well ... and yet, and yet ... deep sigh ... not one of these things ACTUALLY appears in the Biblical narratives in the gospels. 
So for all those with heading towards Christmas with a weariness in their soul, here's the mug for you!