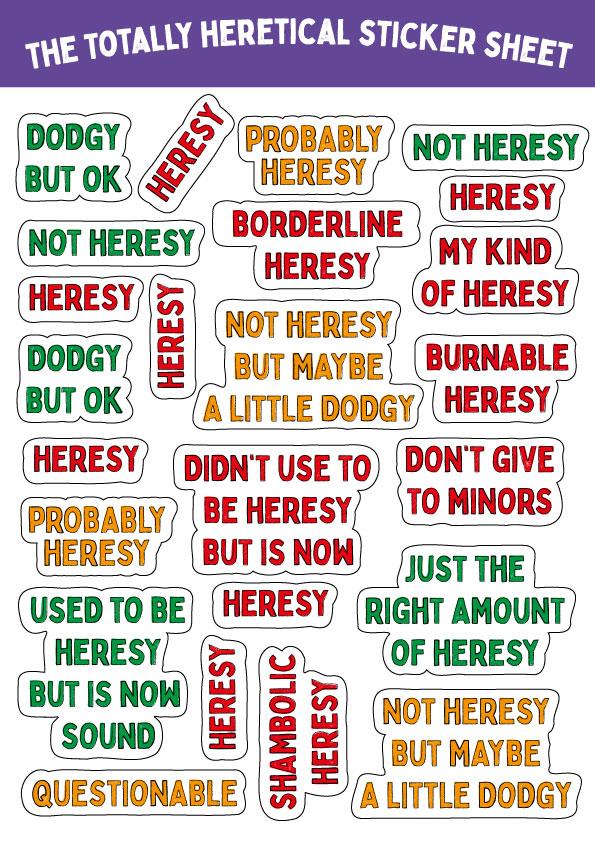 The Totally Heretical Sticker Sheet
Every church pastor, youth minister and clergy person has a library of theological books. Some are great ... some not so great ... and some are down right dodgy. 
Use this sticker sheet to start to categorise your books according to heresy. Make sure you don't get caught out lending the wrong type of book to someone or caught reading something burnable in public. 
Each "item" is actually 2x roughly A4 Sheets.
Free P&P