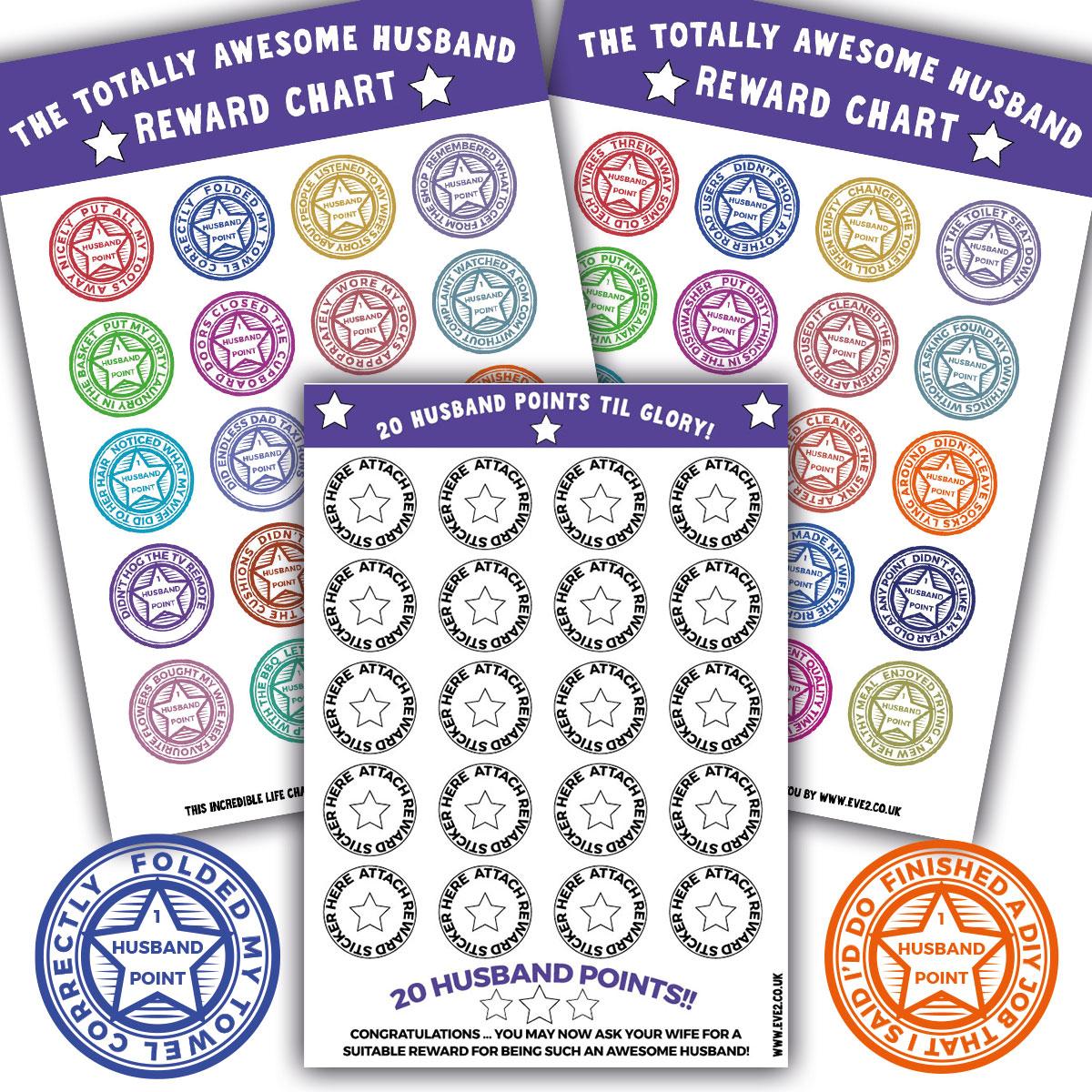 The Totally Awesome Husband Reward Stickers and Chart
So many people have asked about this product. It is finally here! Reward Stickers for husbands!!!

Small children love reward stickers. Husbands are no different ... erm ... we mean they're no different in terms of loving stickers, we're obviously not saying that husbands can be like having another child in the house. 
Ahem. Anyway - just between the two of you you could think up a suitable reward for your husband if he manages to rack up 20 husband points. 
Every order includes 2 A4 sticker sheets containing a total of 40 unique and hilarious (or painful) reward stickers, and a handy reward chart poster page to stick them to so you can keep count.