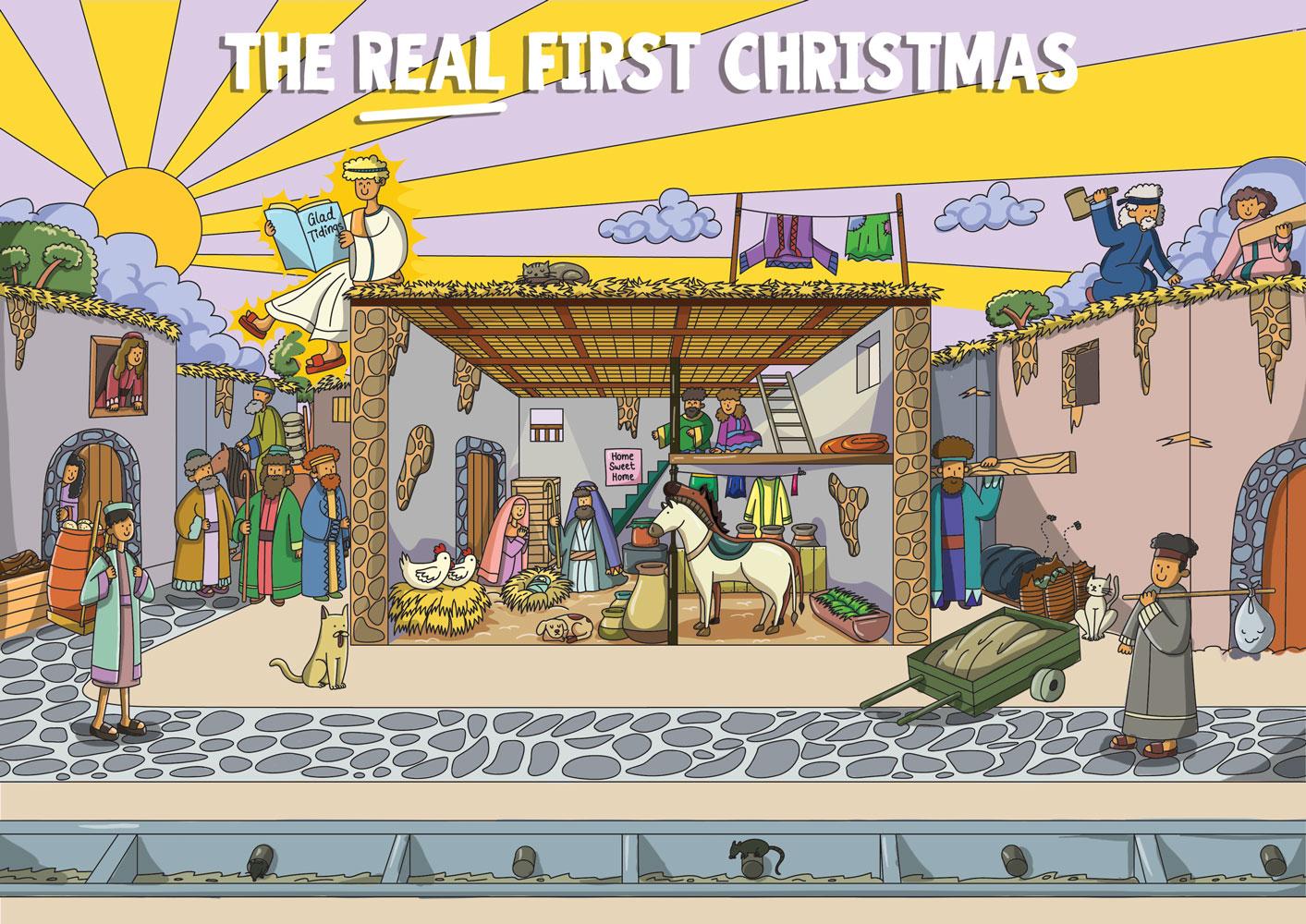 The REAL First Christmas - Banner Poster
We all know now that Jesus wasn't born in a stable. Yet the image of a cold and drafty stable remains the go to image for Christmas. This extremely detailed yet accessible illustration is based on real scholarship and archaeological evidence. In this we depict the setting for where Jesus was most likely to have been born - in the heart of a community, inside a home. The building central to this illustration depicts a 1st century AD dwelling, with animals inside the home, downstairs, and a small living space upstairs. There are many other hidden in plain sight features too such as an angel with no wings (because that's Biblical), a sewer to depict the presence of the Romans, a busy bustling town by day (because so often the Christmas scene is set at night only), and much more. Hang this on your church wall to help people engage with the real story of Jesus - where God comes near to us, into the very heart of our homes rather than left out alone in a field. This illustration is packed full of teaching points. Also available as a colouring sheet. 
Did you know we don't just print our own designs? We specialise in printing your artwork for any need as well. If you head over to our dedicated ChurchPrint UK store you will see the huge range of printable products for church ministry. Roll up banners is just one category among many, but you can check them out here.
Check out our range of roller banners