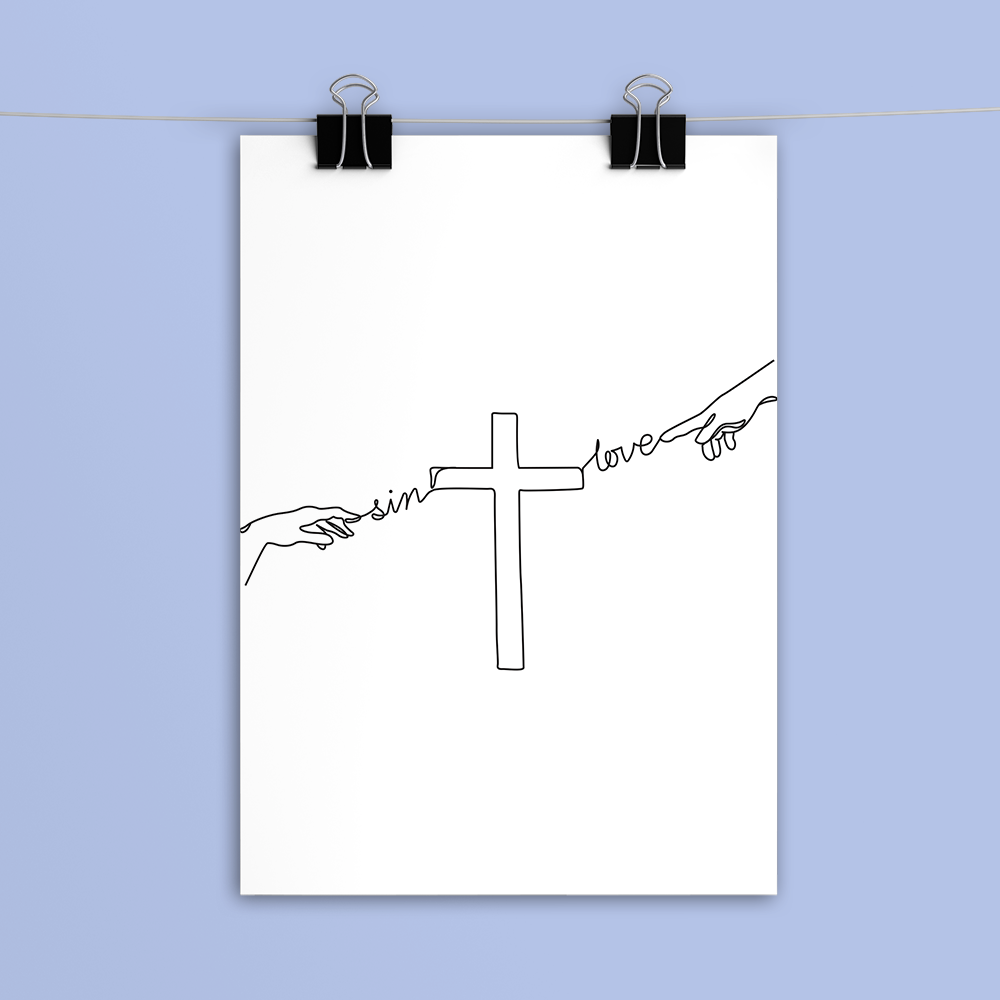 The Re-Creation of Adam Single Line Art
Inspired by the famous painting of God reaching down to create Adam by Michelangelo. This version done in the single line art style which uses a continuous single line to make up the artwork, depicts God reaching down again to His creation via the cross of Christ.
Available in a range of sizes.