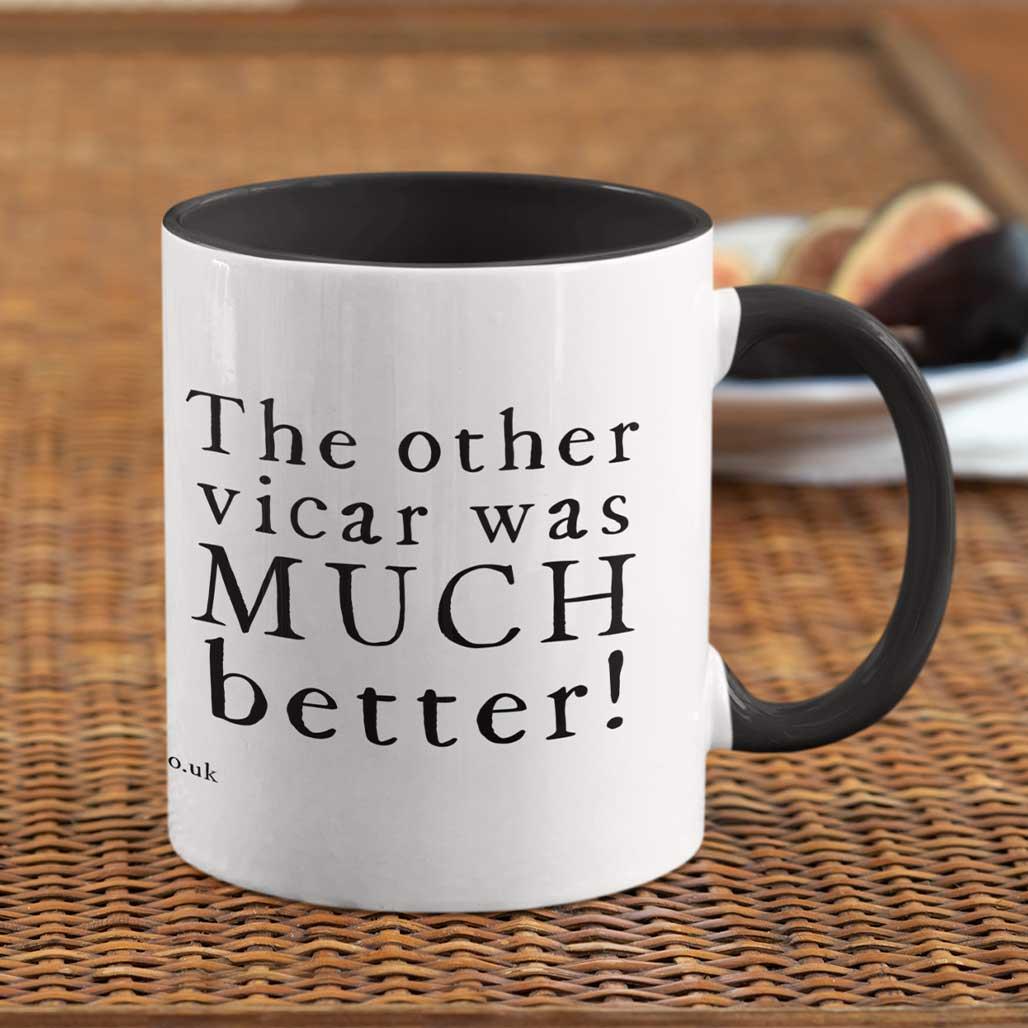 The Other Vicar Was Much Better Mug
Every clergyperson who has ever gone into a new parish has at least once come across the supposed holiness of the former or former but one incumbent who went before them. This is a sarcastic and self-deprecating mug designed to mark that truth in a gentle but fun way.
Our mugs ought to be dishwasher safe. For best results please use a liquid detergent in your dishwasher as tablets and powder are abrasive.