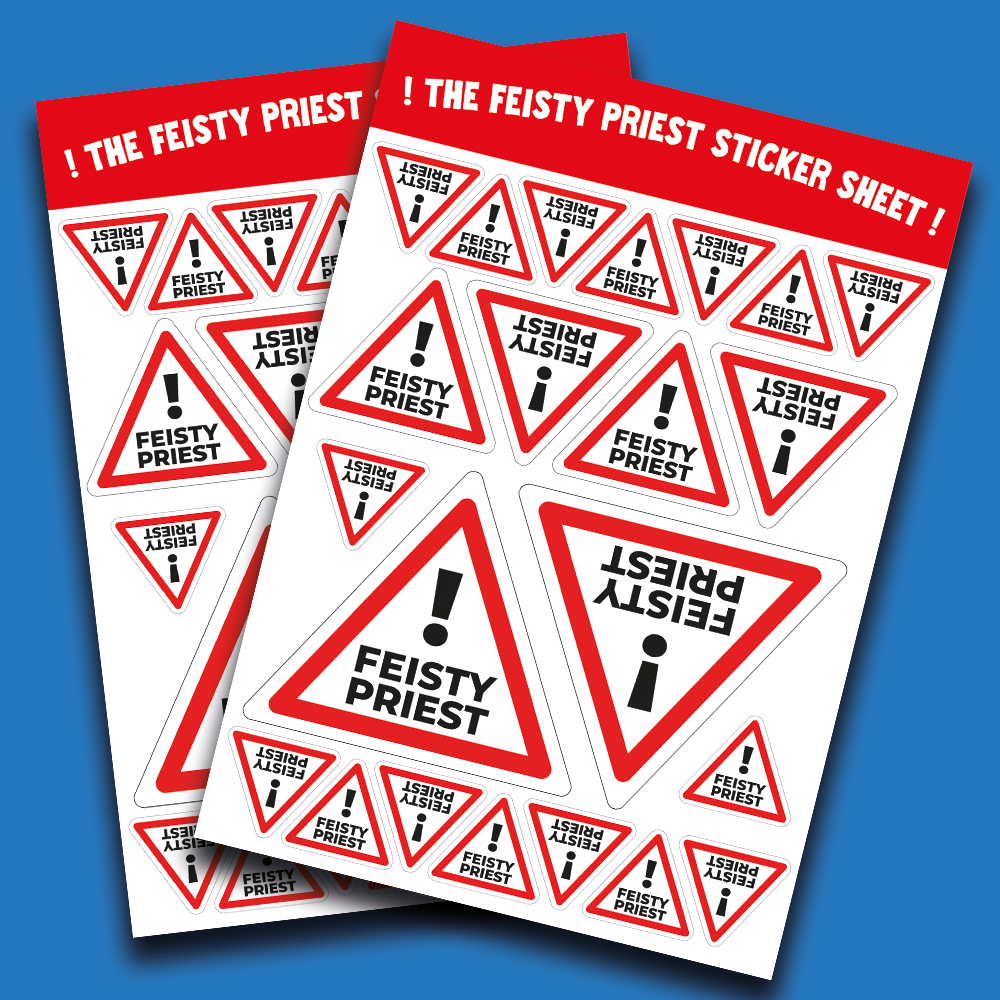 The Feisty Priest Sticker Sheet
Are you a Feisty Priest? Or know someone who is? Then this wonderful set of stickers can be used liberally around the home, study, church ... or even on a car. Give people fair warning of priestly feistiness. 
Each "item" is actually 2x roughly A4 Sheets.
Free P&P