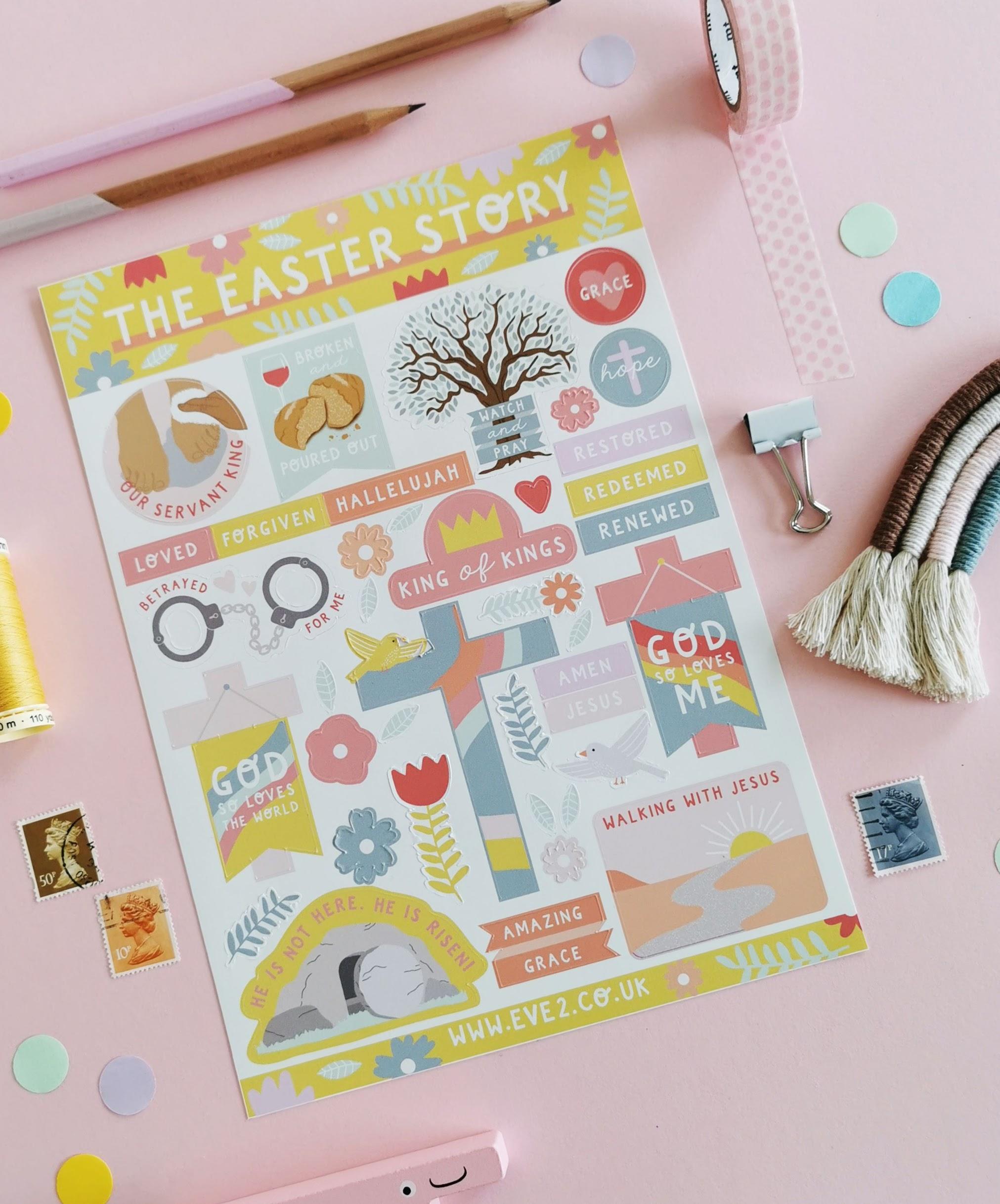 Easter Story Sticker Sheet + Free Downloadable Resource
This is our beautiful resource for Easter covering the events from Maundy Thursday through to the wonderful morning of Easter Sunday and beyond. The sticker sheet should be suitable for all ages and can be used with the downloadable Easter Story resource to help people think through the Easter story for themselves and what it means for their lives, OR the stickers can be used by scrapbookers, crafters, and Bible journalers. Entirely up to you! Each sticker sheet is just under A4 in size and contains a whopping 40 stickers, from large to tiny. Every purchase will get two sticker sheets included in the price, plus the digital download of the Easter story guide with spaces for the stickers (NOTE: If you are ordering early this resource isn't finished yet and will be emailed to you in good time before Easter).
Things to note: There are no bunnies or easter eggs here! Instead we've produced artwork which is spring like, and new life focussed. The colours are gentle pastel colours to bring some brightness and joy, and the wording focuses on our walk with Jesus today and our relationship with Him. These stickers are designed to help us reflect on what Easter means for us right now, and uses the events through Easter to help us reflect on those things.