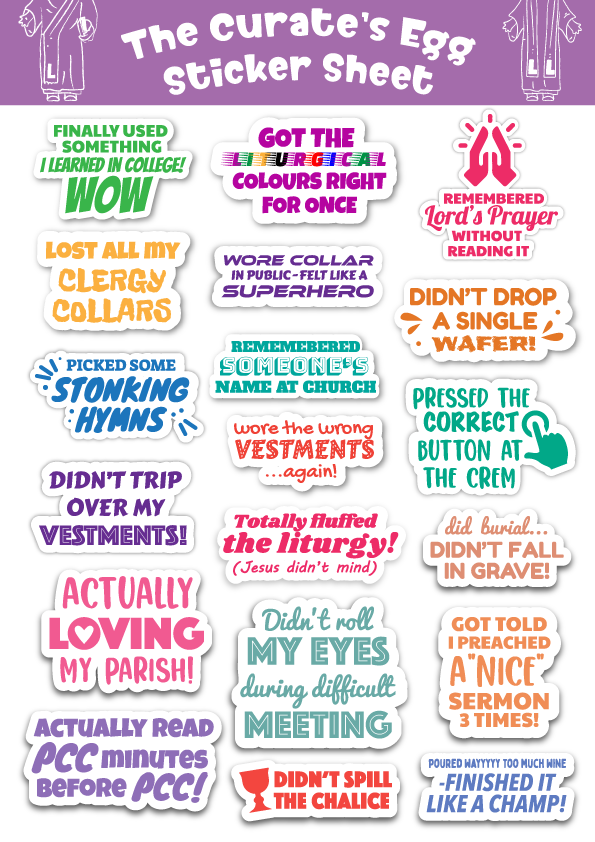 The Curate's Egg Sticker Sheet
If you are feeling somewhere between bewildered about what you're meant to be doing and overly confident you're about to save the world then you are more than likely a curate ... and you need some reward stickers! 
Obviously the internet is awash with millions of curate specific reward stickers ... Oh no wait ... As far as we're aware these are the ONLY stickers for curates available anywhere in the world, because, well you know ... Eve2 is a bit bonkers like that. 
Are you a curate? Do you know and love a curate? Then these are for you (or them, via you, because you're nice). 
2 A4 sheets in every pack!
Free P&P