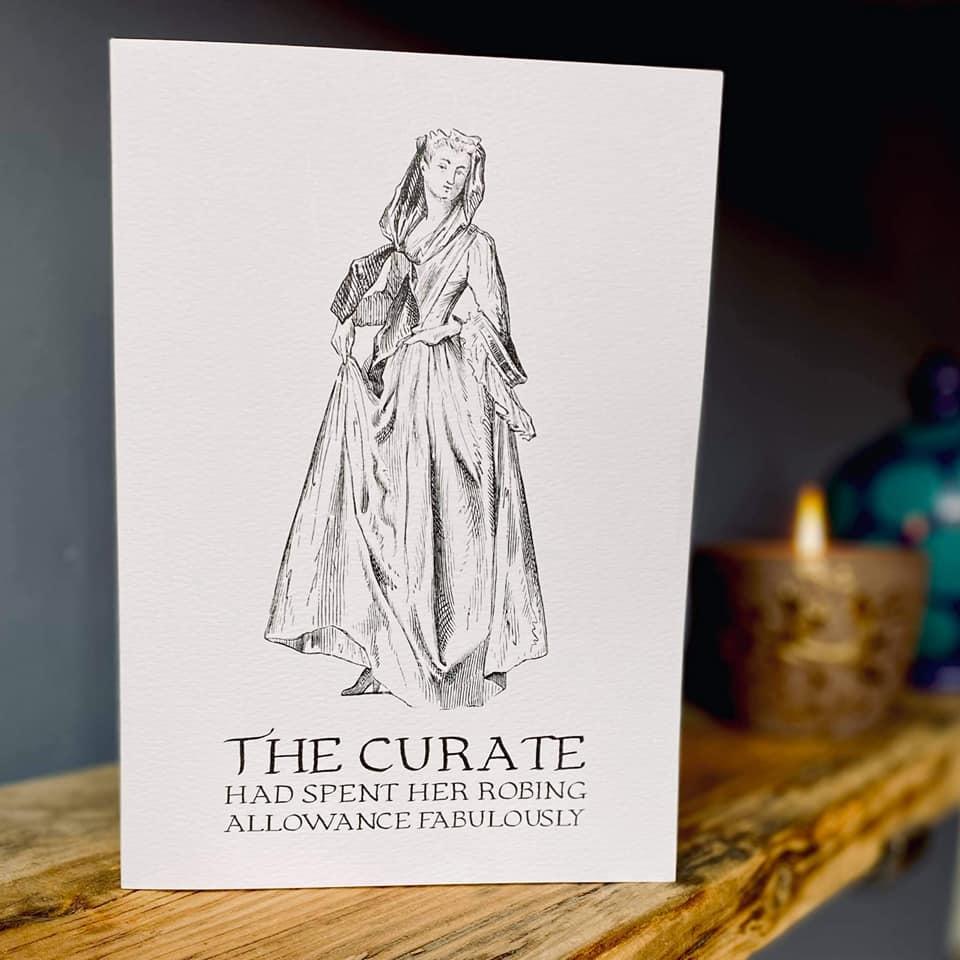 The Curate spent their robing allowance fabulously - A5 Greeting Card
When you get ordained you are given a small amount of money to help towards the costs of clerical clothing and vestments - such as robes, stoles, shirts, etc. It is a minefield of traditions and options and confusing terms and bewilderment for many of us. These cards are a light hearted way to celebrate this rite of passage and a nod towards some of the silliness we sometimes feel when wearing a completely unfamiliar wardrobe. 
A5 450gsm Greeting Card, textured high quality card. Uncoated on both sides. Comes with a plain white envelope.