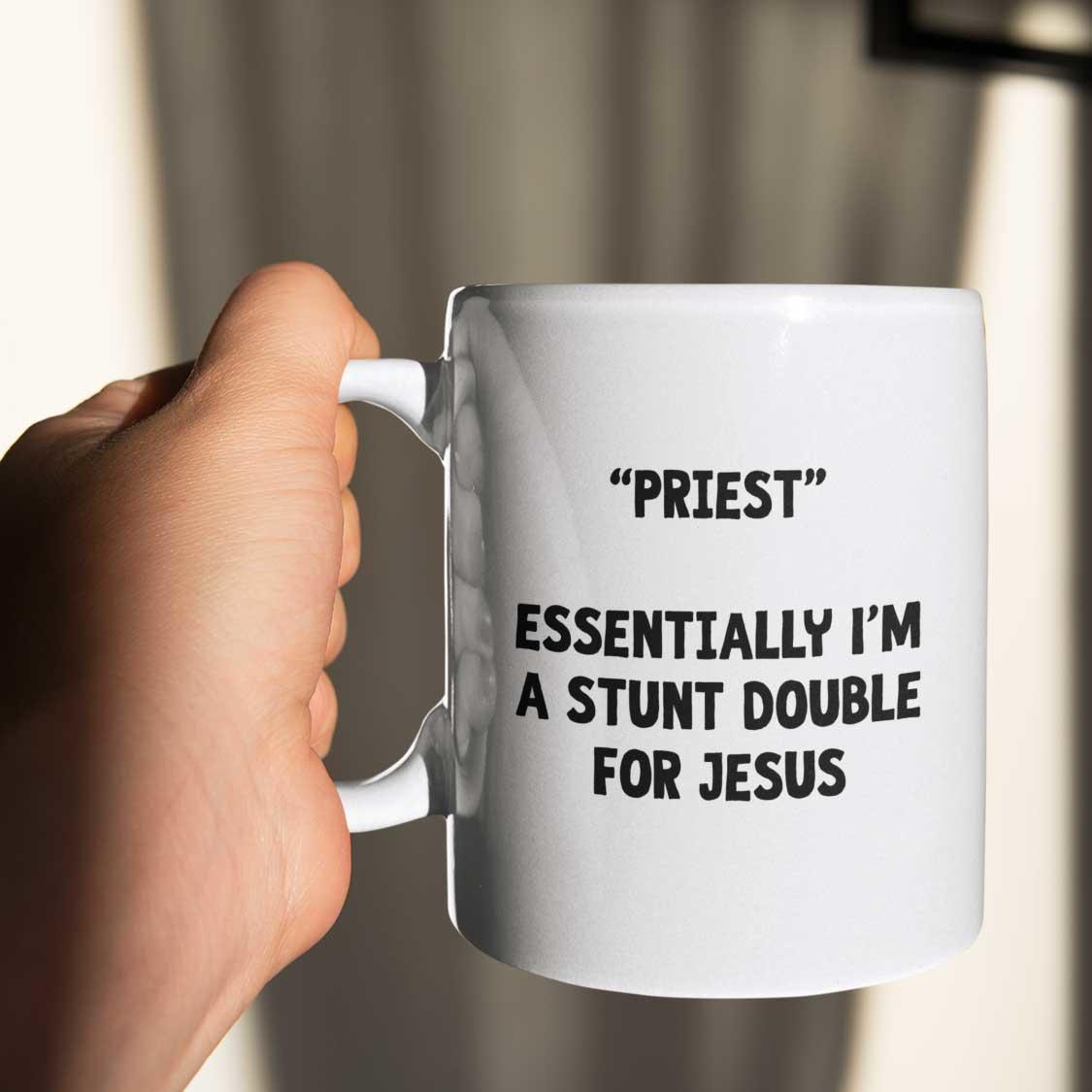 Stunt Double For Jesus ... Mug
What is a Priest? Pastor? Curate? Minister? Youth Pastor? Vicar? Bishop? 
Well, essentially they are all simply stunt doubles for Jesus - obviously!

Please use the customisation field to enter the title of your choice, and please make sure you select the type of mug you would like us to print. We have 4 different styles available.