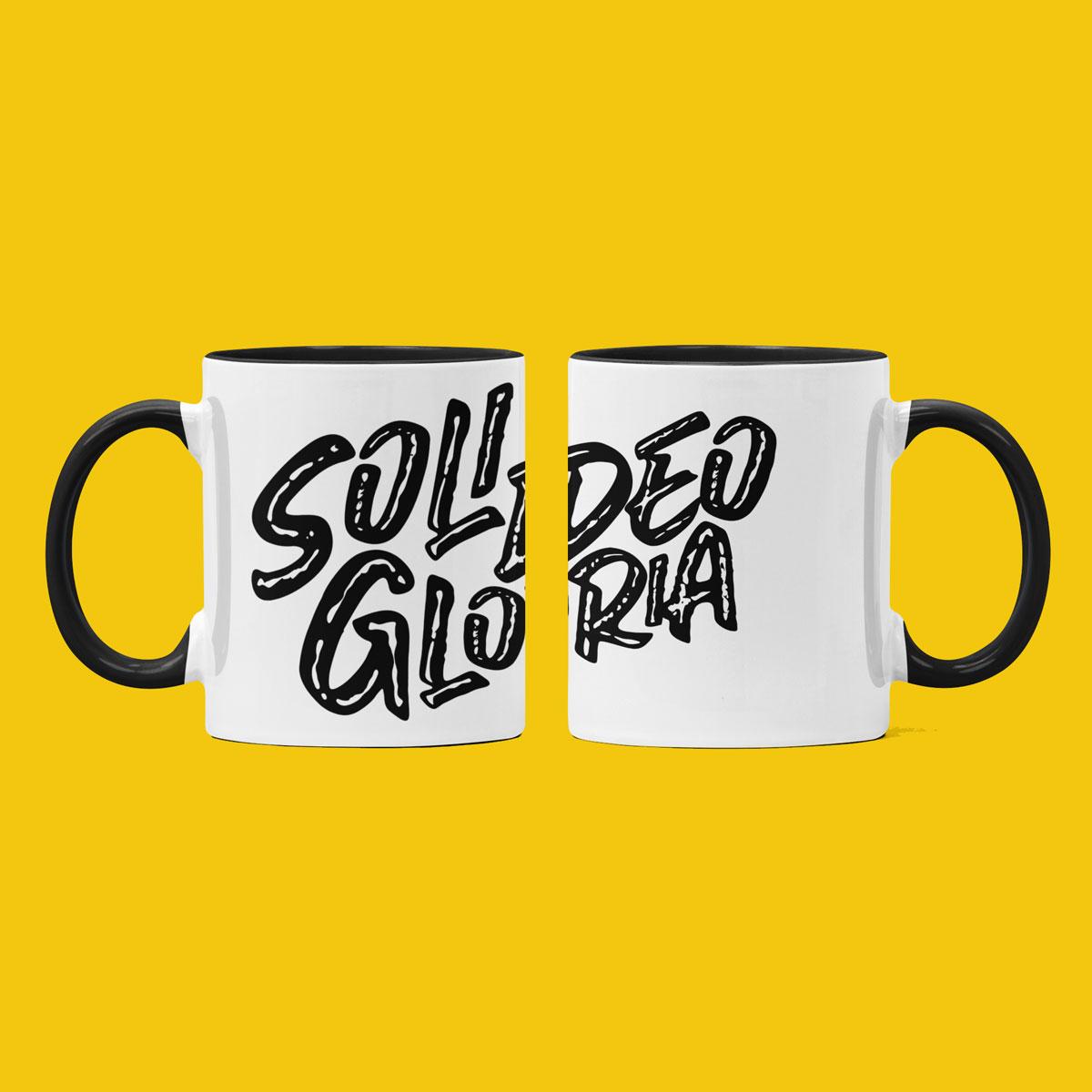 Soli Deo Gloria Mug
Soli Deo Gloria is a popular latin phrase which means "Glory To God Alone". 
The text on this mug gently rises up, as with our worship and adoration, signifying the direction of our hearts as we give God the glory. 
The design wraps around the surface of the mug. 
Please check the four different mug types from the drop down box before placing your order. Thank you.