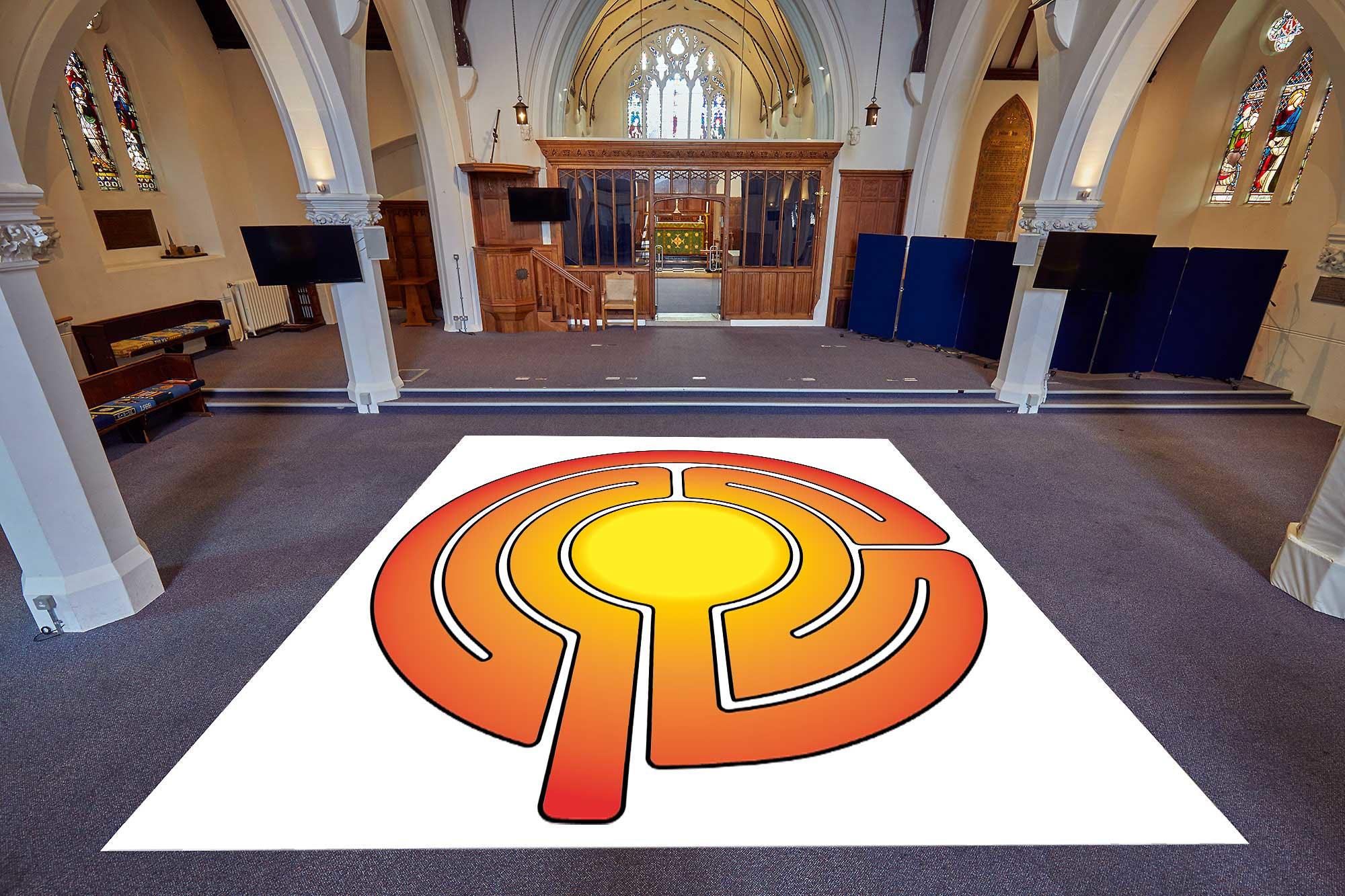 Simple Labyrinth (Customisable)
This is a simple pathway with wide paths. We have created a simple colourful gradient as standard to give the sense of of journeying into God's presence. The colours can be changed and other features such as text and graphics can be added relatively simply (this is an additional service Eve2 offers and would not be something you could do yourself, but rather in consultation with us).
All our pathways/labyrinths are designed to be used in conjunction with your own prayer pointers/cards/resource sheets placed around the labyrinth as people walk through it meditatively. Some people enjoy using these spaces listening to audio recorded guided prayer and reflection. 
The pathway is a singular path leading the pray-er on a long winding road gently and gradually toward the centre, and then back out again. 
The Labyrinth is printed to multiple lengths of PVC banner media (440gsm PVC with a Fire Retardant Rating to DIN 75200 <100mm / min). The strips are purposefully designed with a large white edge down one side which the next strip sits on top of to make a seamless join. 
If necessary the strips can be held together with velcro. In use we found this wasn't strictly necessary. 
The media is robust and long lasting and can be brushed down or even gently mopped clean after use. 
A 4.8m x4.8m version of this labyrinth will ship as 3 strips of 1.3m x 4.8m and 1 of 1.2m x 4.8m.