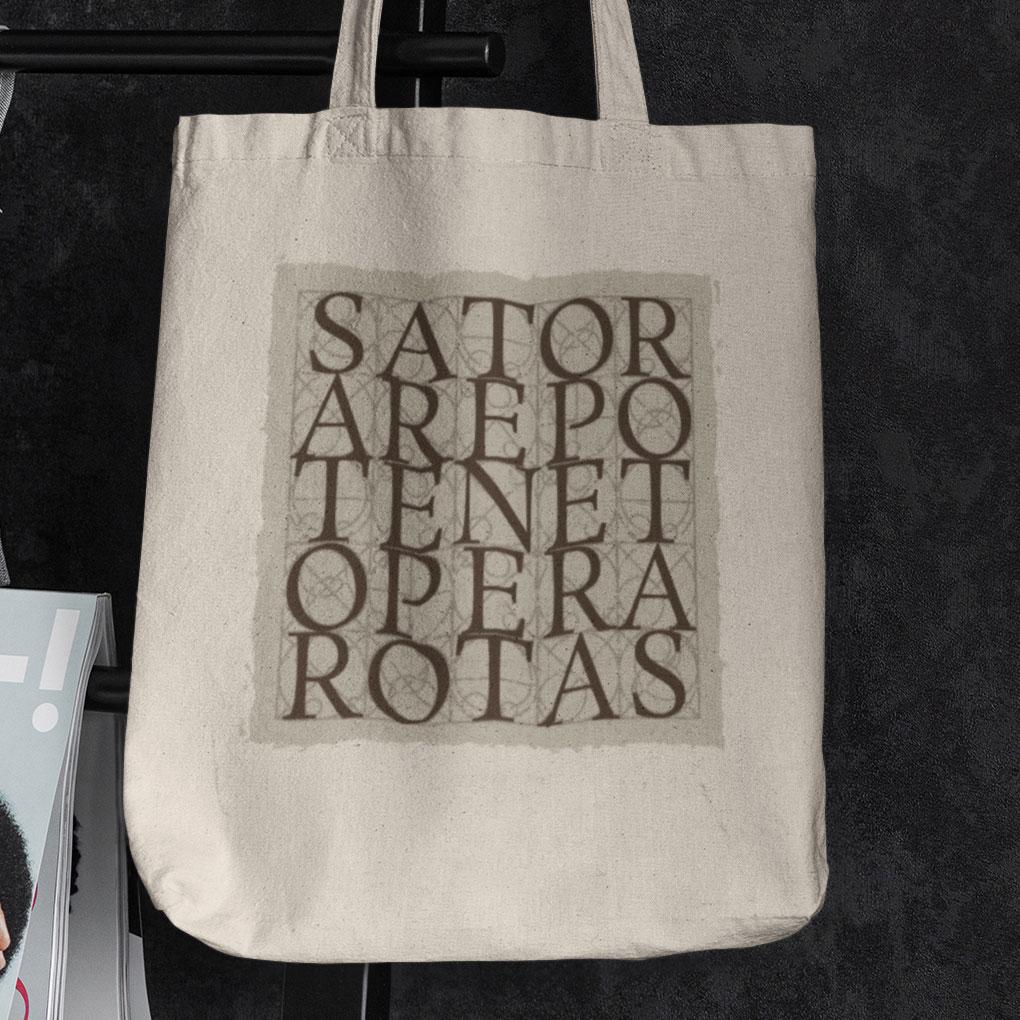 SATOR Square Tote Bag
The SATOR or ROTAS square has been found through antiquity wherever there have been Christian communities. The precise meaning and purpose is unclear, but the letters can be rearranged to form the first words of the lord's prayer and the letters for Alpha and Omega. Whatever its purpose it remains a beautiful remnant of the early church. 
Our tote bags are sturdy and made from natural organic cotton.