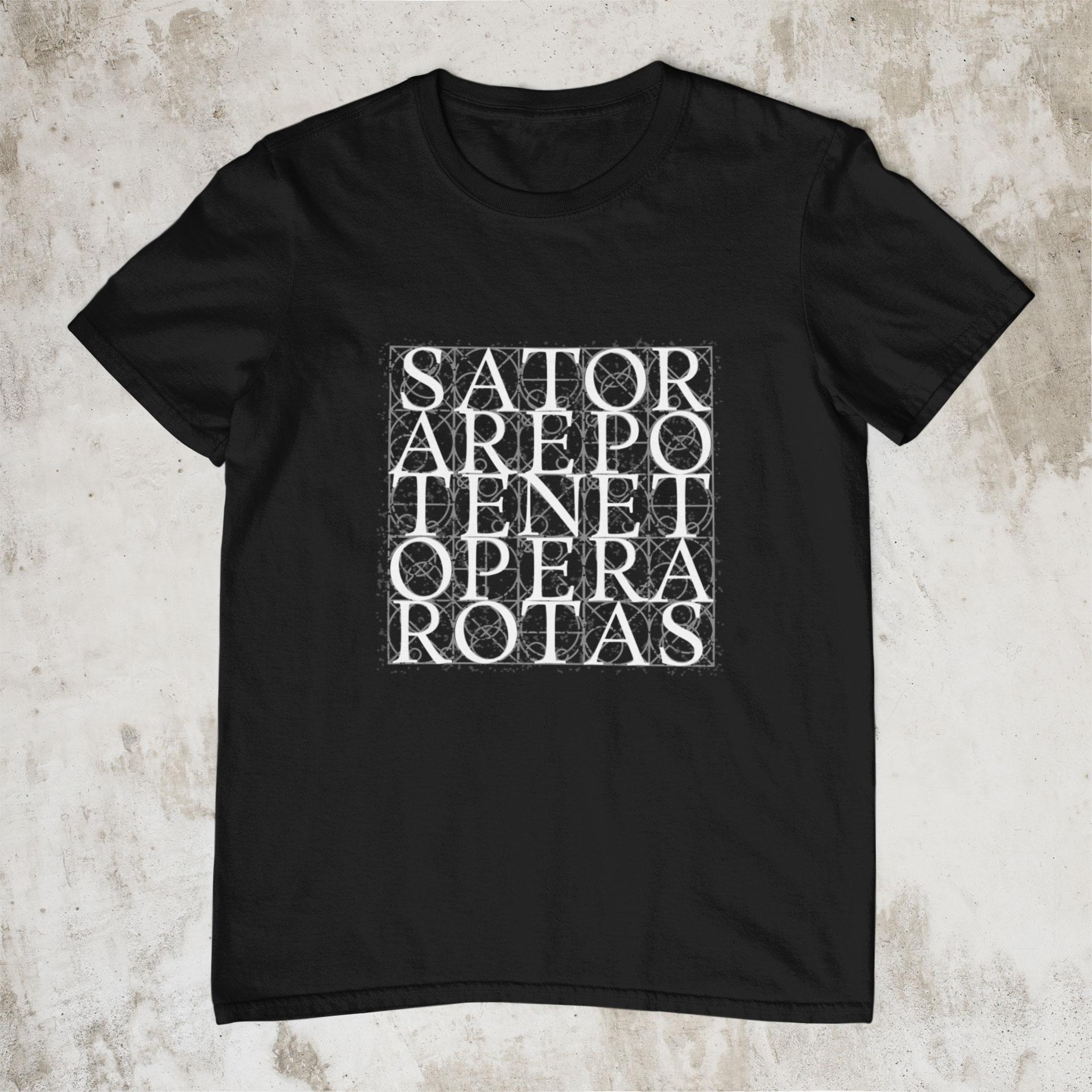 SATOR Square - T-Shirt
The SATOR or ROTAS square has often been found in antiquity where there have been Christian communities. No one is entirely sure what the square represents. The letters/words are horizontally and vertically palindromic and can be rearranged to form the first words of the Lord's Prayer (Paternoster) with left over letters A and O for Alpha and Omega. Regardless of what the square's purpose was it is a wonderfully mystical connection to our ancient roots in the early church. 
Available in a range of t-shirt colours and with two design styles. 
Here on the main Eve2 store we have to keep the options limited to the most common options. Over at Faithful.Ink we can offer a wider range of choices for colour and garments. Please feel free to head over there now, but do be aware you will be using a completely separate checkout process. The two sites do not share account information unfortunately.
See more options over at Faithful.Ink