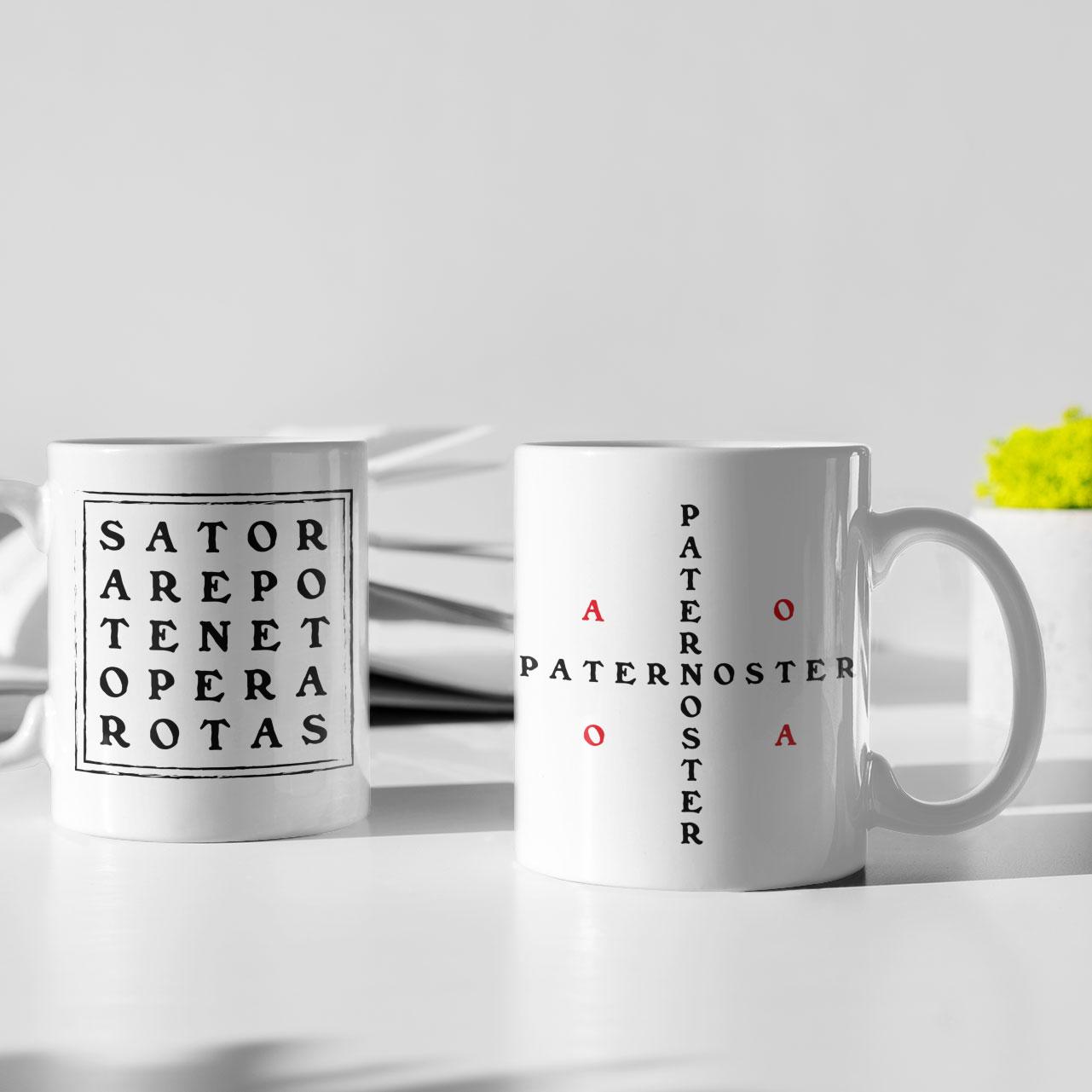 SATOR Square Mug
One of the things I love more than anything in my faith is the ancient roots of the early church, of judaism and the art and symbolism which have survived through the ages. I get very excited when things are discovered from long ago which give us a glimpse into the ancient world of our brothers and sisters. 
The SATOR square (also known as the ROTAS or AREPO square, or even the PATERNOSTER square) is a piece of art famously found in the ruins of Pompeii and then also elsewhere around the world where there were Christian communities. What it's purpose and meaning were no one is quite certain. However, it seems to crop up in the ancient world where there were Christians. 
The square itself is a kind of magic square, with the words reading the same backwards, forwards and up and down in different ways. When you rearrange the letters you get the word PATERNOSTER, which is the opening line of "Our Father..." or the Lord's Prayer, with the extra letters of A and O ... or Alpha and Omega. 
Was it code used by ancient Christians at risk of persecution? More than likely. For me it just gives me that sense of connection to our ancient past. 
This mug is available in one of our 4 styles of mugs (see list below), and has the SATOR square on one side and the rearranged letters into the PATERNOSTER cross with Alpha and Omega on the other.