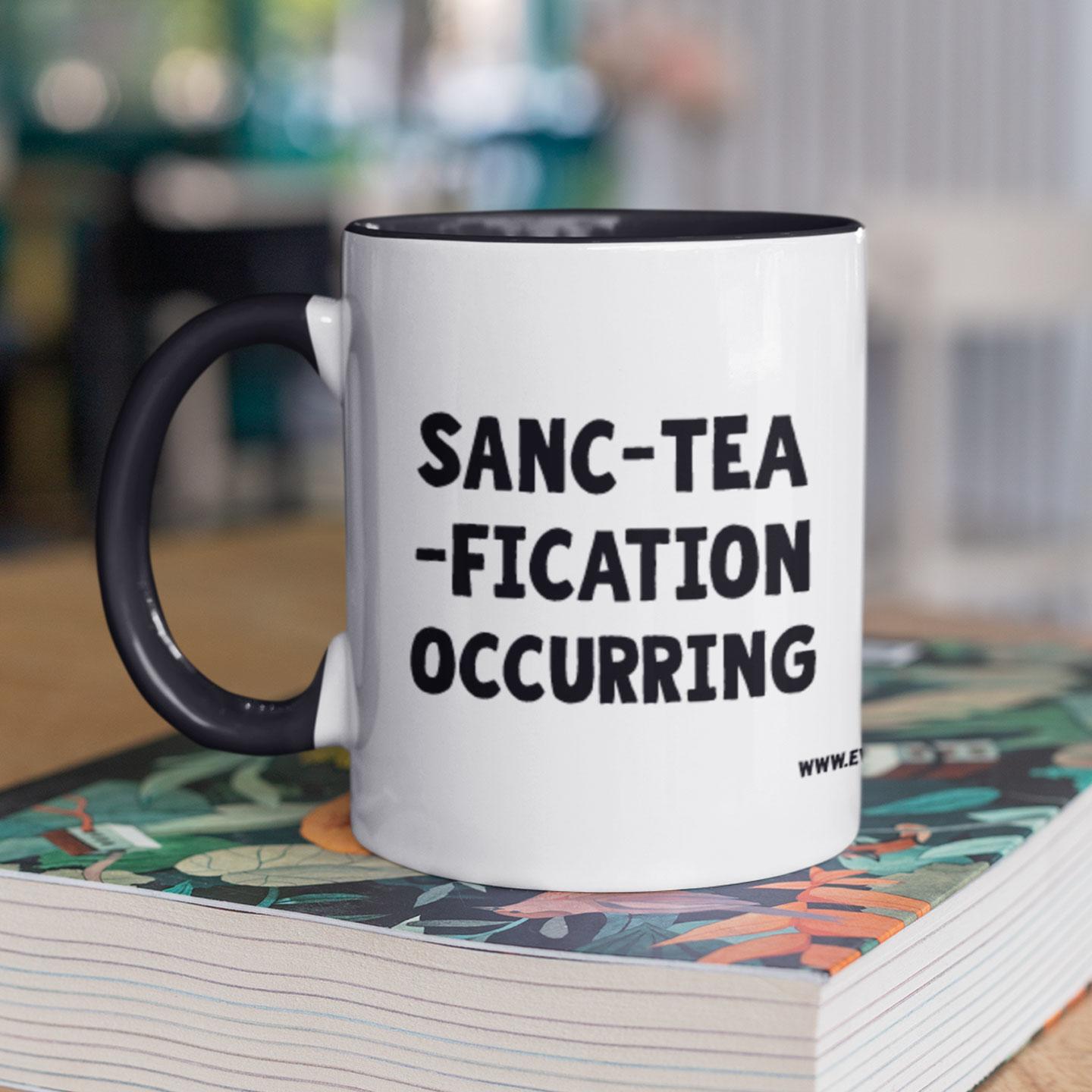 Sanc Tea Fication Mug
Why do clergy down so much tea during the course of the day? Because they hope they will be Sank Tea Fied. 
I know - shamefully bad - and yes, you can use it in your next sermon joke! (You're welcome). 
Anyway - here's a superb mug for your trouble! Enjoy.