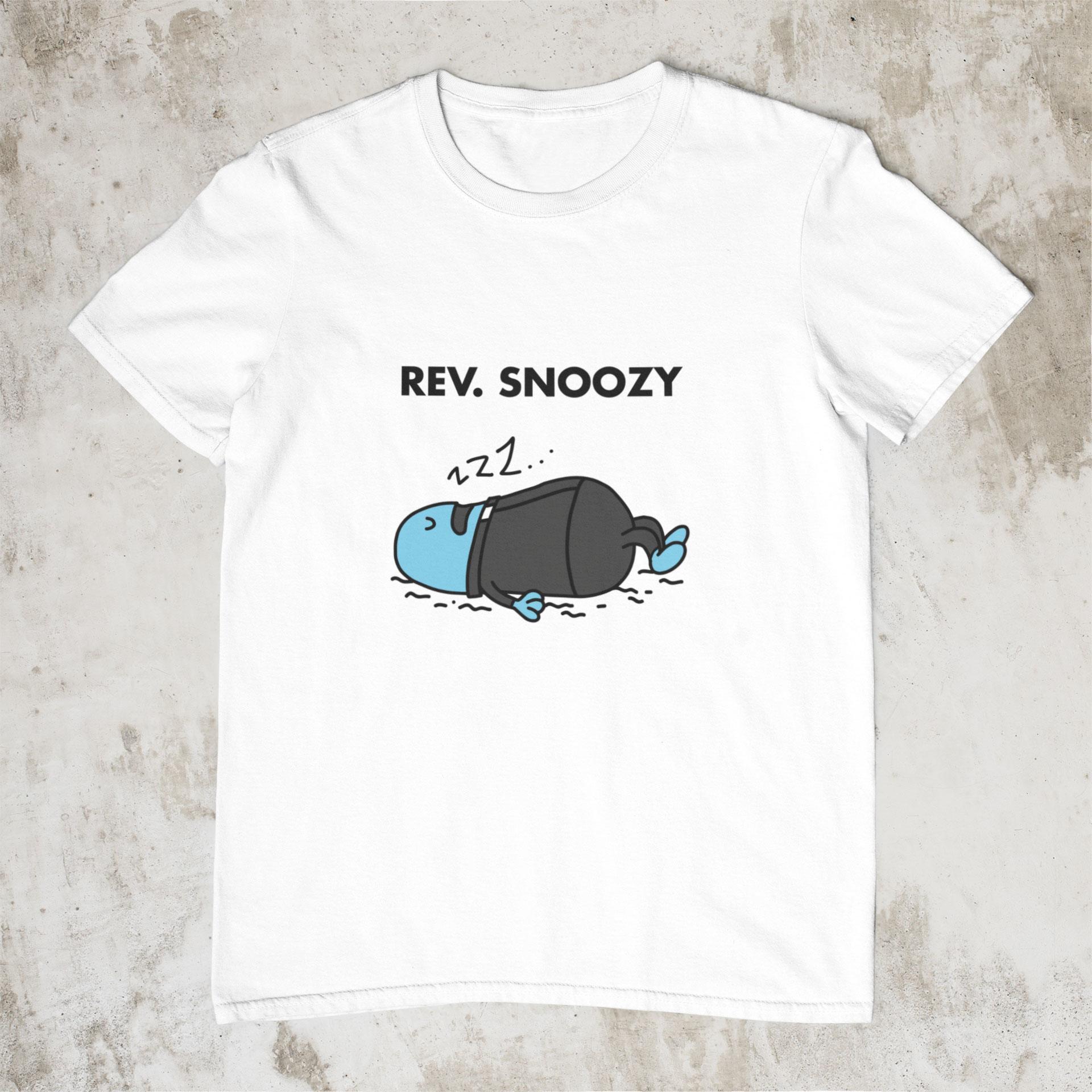 Rev Snoozy - T-Shirt
Which clergy person do you know who isn't a little bit snoozy after a sunday morning? That's right - none. You don't know any. It is a universal law of all clergy everywhere that they simply HAVE to have a nap on a sunday afternoon. 
Here on the main Eve2 store we have to keep the options limited to the most common options. Over at Faithful.Ink we can offer a wider range of choices for colour and garments. Please feel free to head over there now, but do be aware you will be using a completely separate checkout process. The two sites do not share account information unfortunately.
See more options over at Faithful.Ink