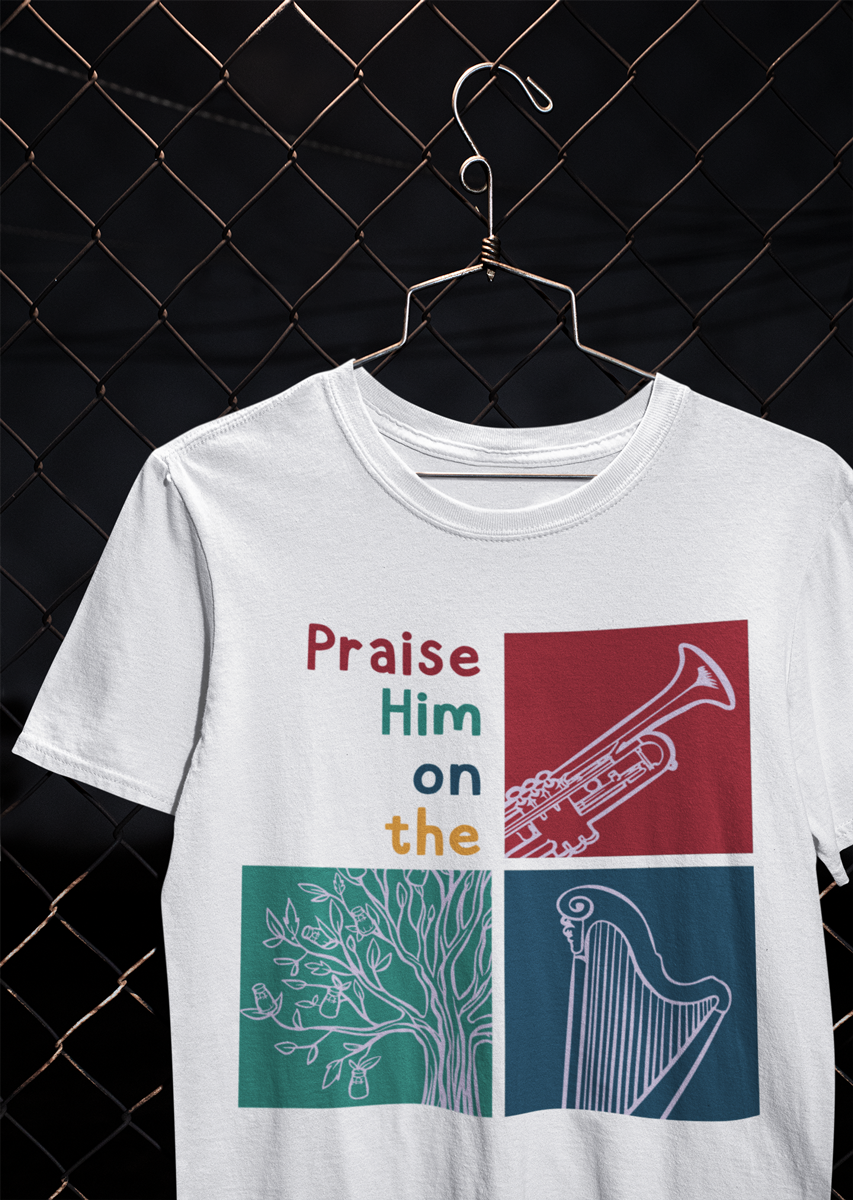 Praise Him On The Trumpet, Salt Tree & Harp - T-Shirt
As you know Eve2 prides itself on Biblical accuracy and is keen to take note of developments in theology and archaeology when bringing you highly detailed and accurate designs. 
This is a case in point - In the Psalms we often read of the Psaltery - a musical instrument perhaps? Or not ... who knows. Well, some scholars (ok, just me!) think perhaps we've been thinking about it wrong all these years. 
So here's a T-shirt which shows us what David was really talking about. Enjoy the odd looks from your fellow Bible nerds as they slowly work out what this T-Shirt is depicting. A silly joke hidden in plain sight. 
Here on the main Eve2 store we have to keep the options limited to the most common options. Over at Faithful.Ink we can offer a wider range of choices for colour and garments. Please feel free to head over there now, but do be aware you will be using a completely separate checkout process. The two sites do not share account information unfortunately.
See more options over at Faithful.Ink