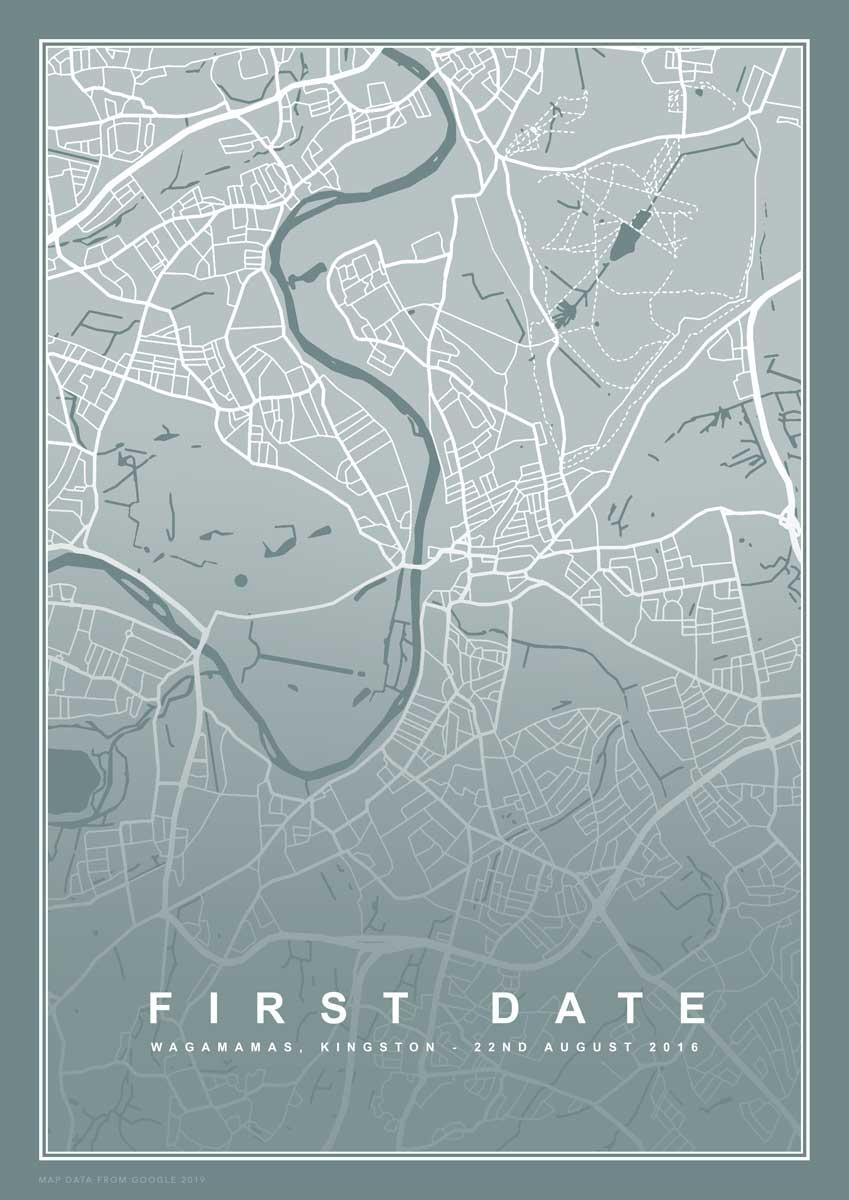 Personalised Memorable Map Moment Print
This is a customised product especially for you or someone you love. We will create a map of an area in the world of your choice, and include a Title and Subtitle of your choosing. We will create the artwork, send it to you to check, then print and if required frame it for you. 
These are superb as stand alone items or complete sets covering a range of events in someone's life. 
In the example posters shown here I've taken the key moments for my wife and I - First Date, Proposal, Marriage and Honeymoon. 
I could also have chosen my Ordination, First Parish, Baptism, Conversion, Birth of Child ... all manner of things. The beauty of these are they are entirely up to you to create something special for a moment in someone's life or a memento of a special occasion.

The price reflects not just the print but the work we will need to do in customising your print for you as a unique gift.