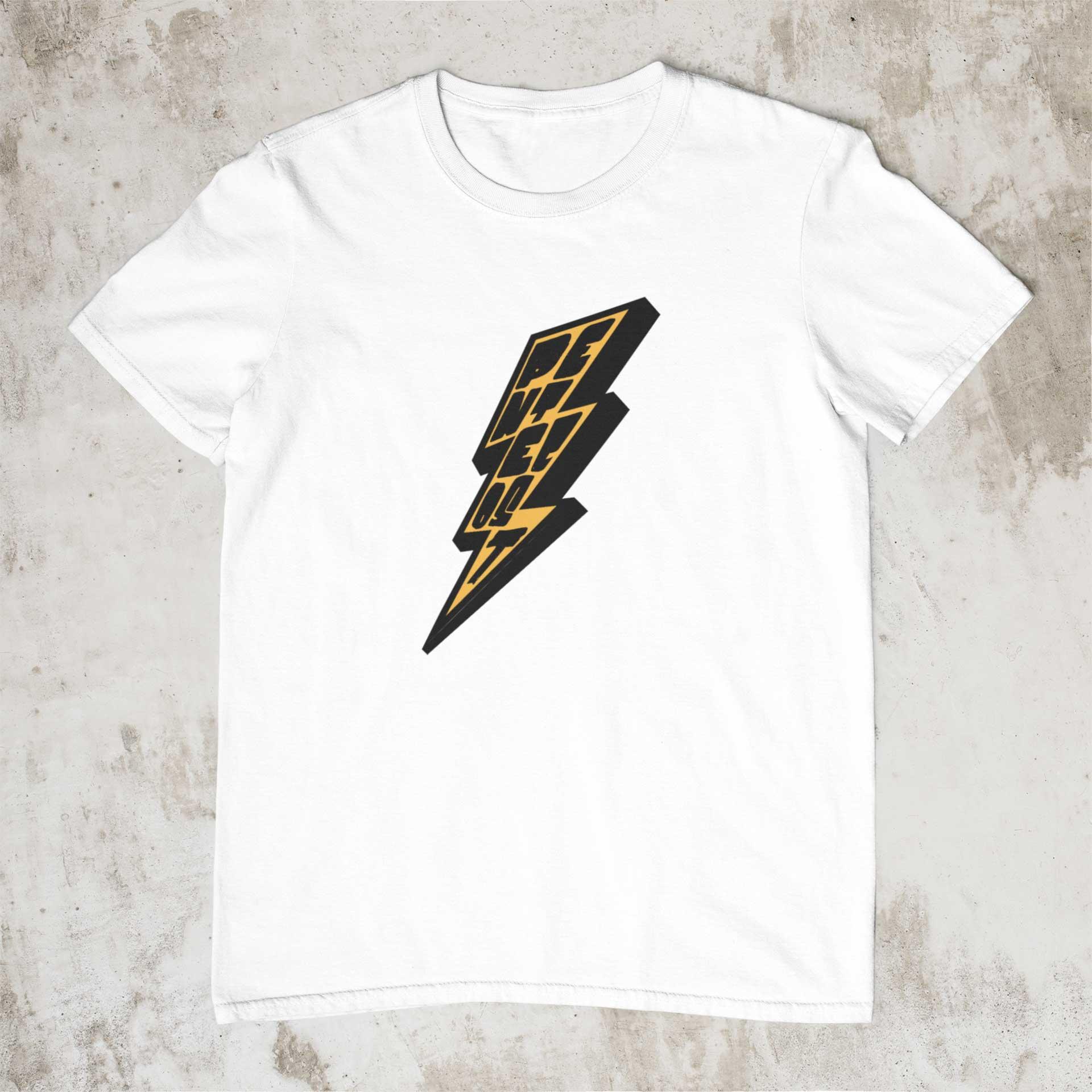 Pentecost Lightning Bolt - T-Shirt
A funky lightning bolt with a heavily stylised "PENTECOST" written inside it, depicting (well - artistically anyway) the imparting of the Holy Spirit at Pentecost. This isn't meant to be making any clear or bold statements about anything - it's just a little bit of cool Christian art on a shirt. But who knows, maybe it'll start a conversation. 
Here on the main Eve2 store we have to keep the options limited to the most common options. Over at Faithful.Ink we can offer a wider range of choices for colour and garments. Please feel free to head over there now, but do be aware you will be using a completely separate checkout process. The two sites do not share account information unfortunately.
See more options over at Faithful.Ink