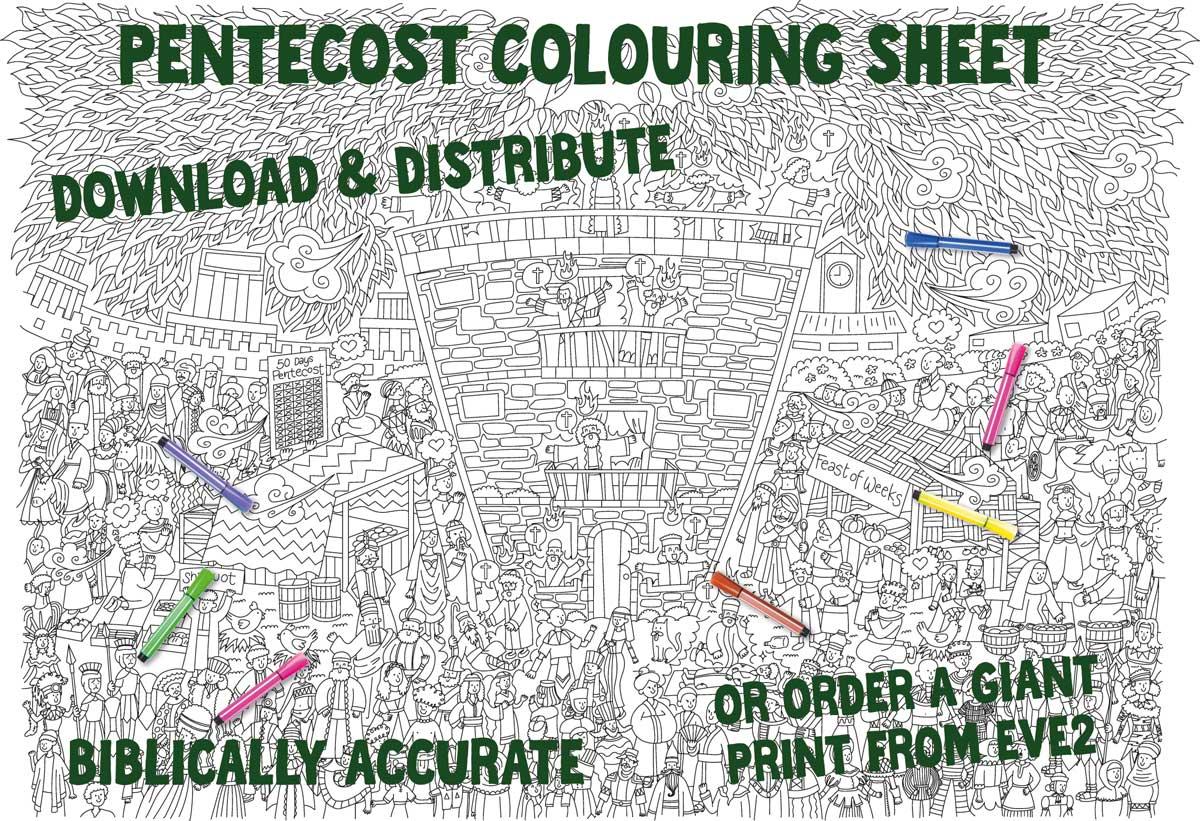 Pentecost Colouring Sheet DOWNLOAD
This is the most fully detailed Pentecost resource available anywhere we've seen. Live out the incredible moment of Acts 2 when the Spirit of God came down as tongues of fire on the people of God. Witness the proclamation of the Gospel in every language to the people of earth and the incredible conversion of 1000's of people that day. See the hustle and bustle of the streets below and the wide variety of dress and cultures from around the world. We've also added in people from across the centuries to depict the idea of the spread of the Gospel not just in that one moment but also through the ages.

License Types
We offer two kinds of licenses. Home Use Only License allows you to print out as many copies as you like at home for your own use or your children's. Church License allows you to print as many copies as you need for one distinct congregation or children's group. If you run multiple churches please buy one license per church you oversee or minister within. If you need a lot of licenses please contact us directly to describe your situation and we will try and come up with a plan which is affordable for you.