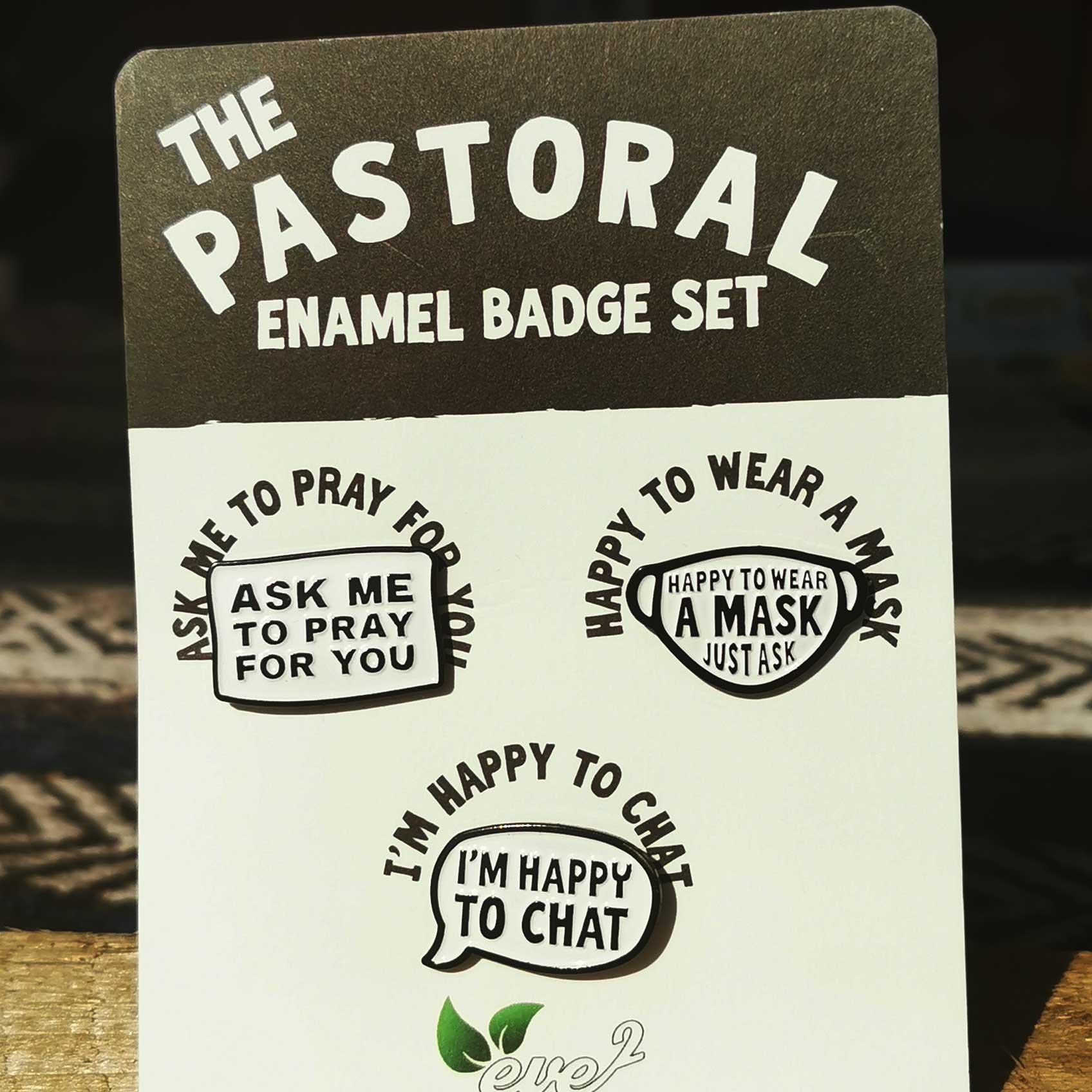 Pastoral Enamel Badge Set
Our popular pastoral badges now available as a complete set! (You're welcome!). 
These 3 badges on a backing postcard are: 
1. Ask Me To Pray For You badge
2. I'm Happy To Chat badge
3. Happy To Wear a Mask - Just Ask
Each of these badges serves a particular function in opening up conversations with people or helping those who are vulnerable to express their needs easily, via invitation. We're not suggesting you wear them all at once - although you could if you wanted to do so - but picking one of these a day might be helpful in your pastoral encounters.
NOTE: The Ask Me To Pray For You badge is available in two colour options - Black & White or Turquoise & White. If you would like to switch the colour of that badge to Turquoise and White please choose that option below. Otherwise we will default to sending out the Black and White badge with this set. The other badges are only available in Black and White.

Price includes VAT and free shipping.
‍