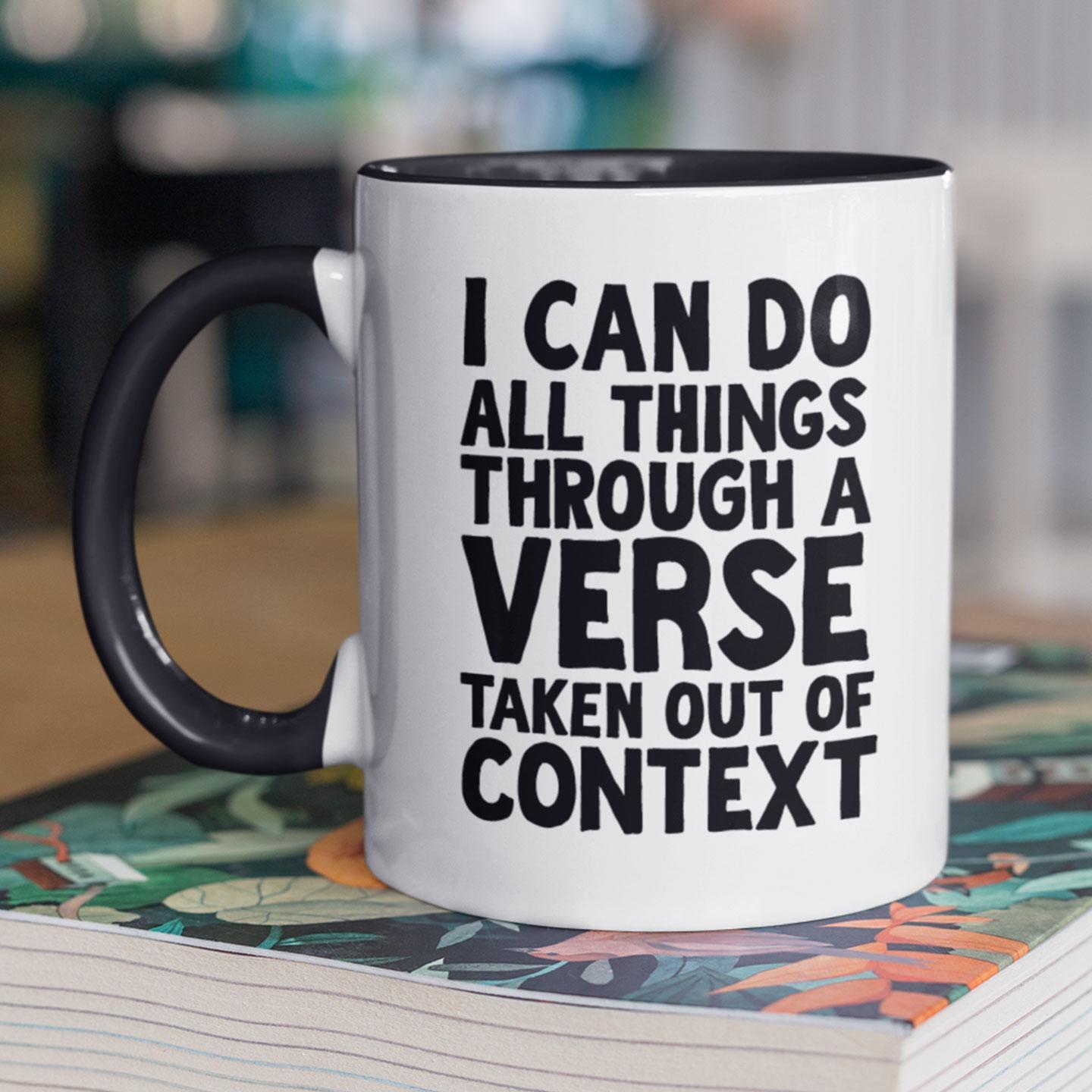 Out Of Context Mug
I can do everything ... through a verse taken out of context. 
An eternal truth among preachers is the need to keep our preaching of a passage within the context of that passage. Step outside of that and we can make a verse mean just about anything we want it to mean. How often do we hear people claim verses of Scripture supporting their view of something, when the Bible verse read properly means nothing like the thing they think it means. 
Anyway ... another awesome mug for your theological brew.