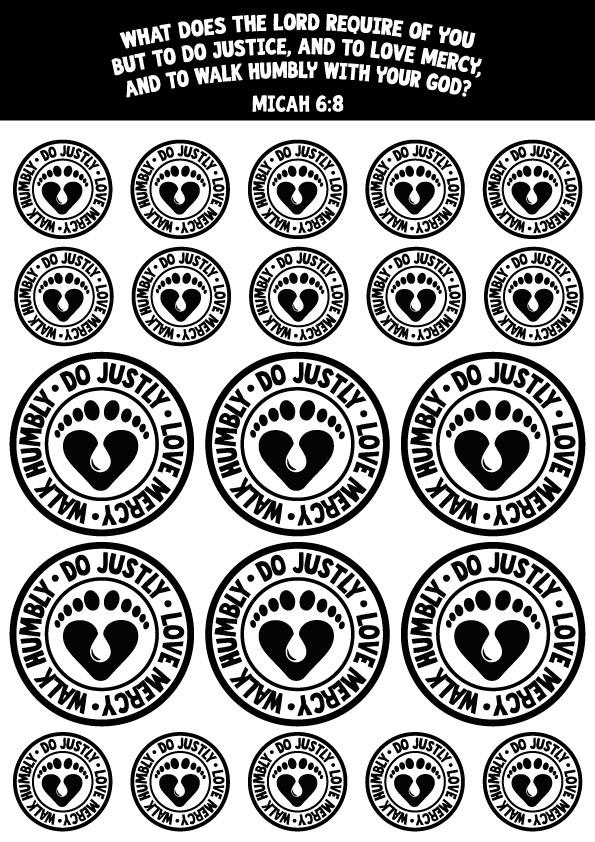 Do Justly Sticker Sheet - Black & White edition
The words from Micah 6:8 are some of the most familiar and potently simple words in scripture which remind us of our calling as Christians, and as churches. This artwork is designed by Evan/Eve2 to depict the three fold calling - Do Justly (Justice here is depicted as a teardrop - crying against injustice and for the downtrodden and victims in the world), Love Mercy (depicted by the heart) and Walk Humbly (depicted by the feet). 
Stickers are roughly 3cm and 6cm respectively. 
2 A4 sheets in every pack!
Free P&P