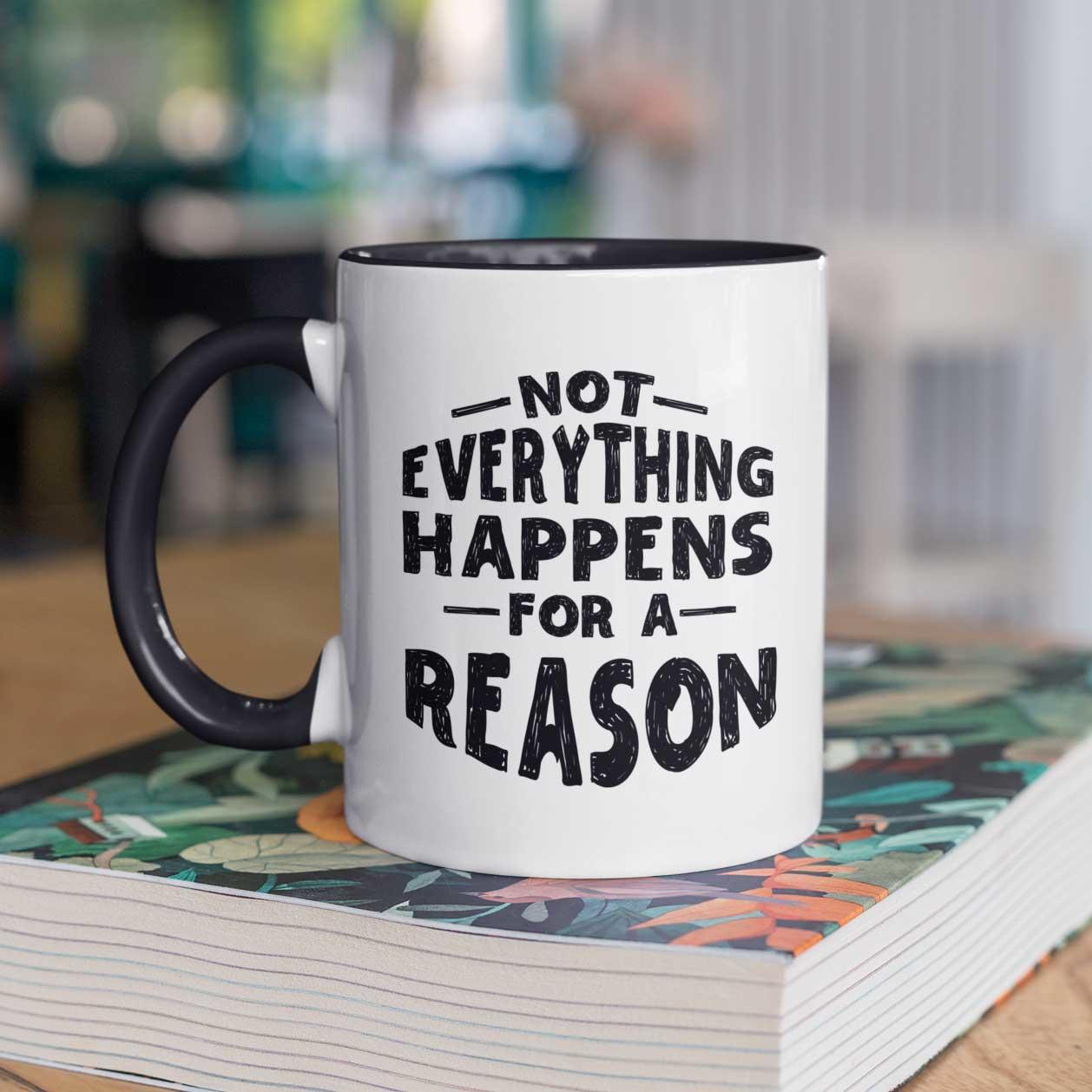 Not Everything Happens For a Reason Mug
The world is full of helpful advice. Sadly it's also full of really deeply unhelpful advice. Anyone who works in a pastorally caring capacity will know how often people who are working through grief, trauma, or other terrible period in their lives will have been hurt by the words "Everything happens for a reason". Sometimes, often, that just isn't true - life is just tough for many people and there is no reason to it. That doesn't mean God can't bring good from awful situations, but to suggest there is a God ordained reason to every bad thing that happens is both hurtful and unhelpful. 
This mug simply speaks that truth to remind people and hopefully comfort people that sometimes life is just tough. This leaves room for a God of love and goodness to draw close, rather than be pushed away.
Four mug styles available - please use the drop down menu to check through the options.