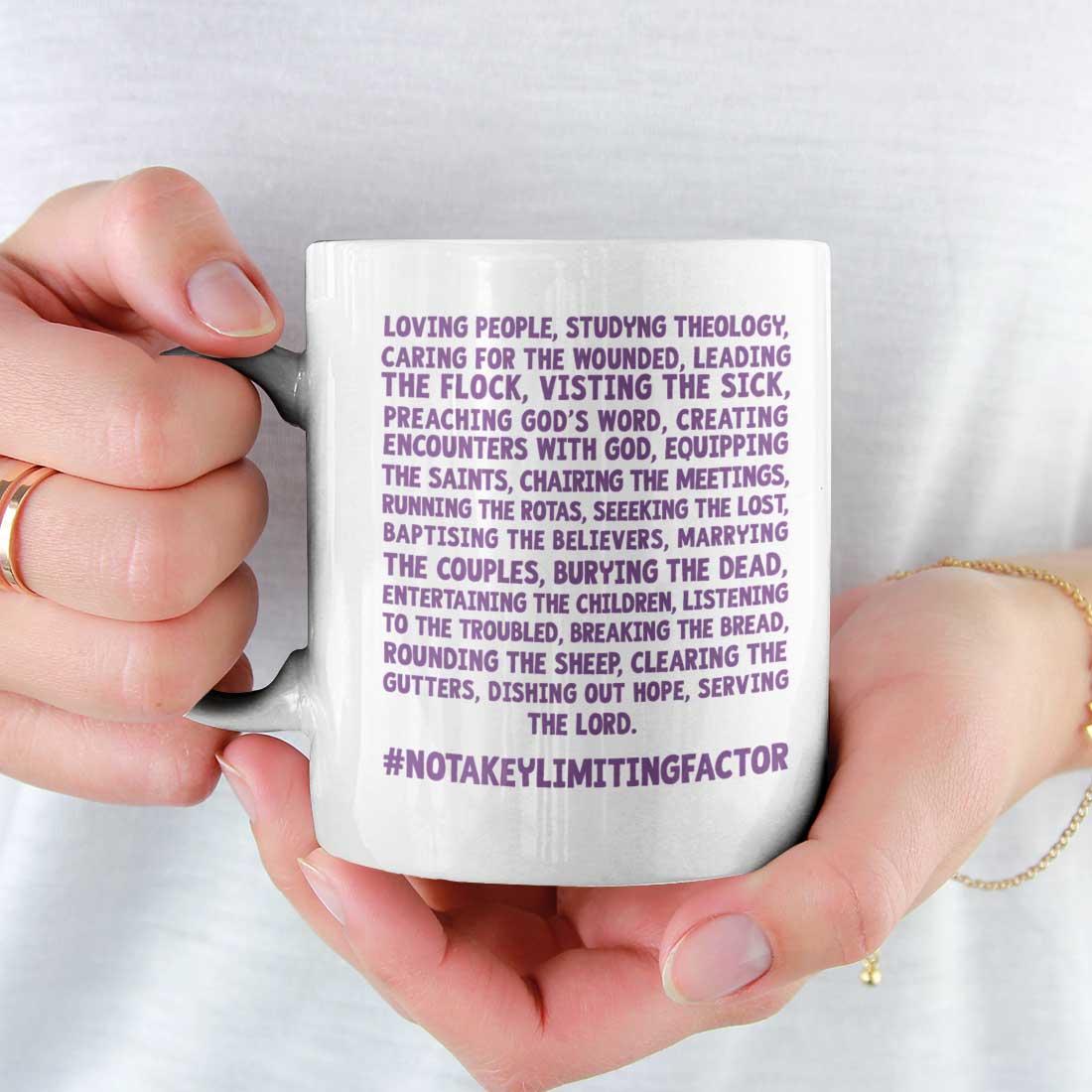 Not A Key Limiting Factor Mug
The life of a priest in the Church of England is a skilled, exhausting and professional life - caring for, equipping and releasing people to serve in God's kingdom. Priests are carers, enablers and all-rounders. 
This mug celebrates the vital contribution of clergy working their socks off and giving their all for the Kingdom. 
#notakeylimitingfactor

NOTE: The default selection for mugs is the black handled mug. I think this design might work best on a matt mug or gloss white mug. Please check before you buy as we will print what you order.