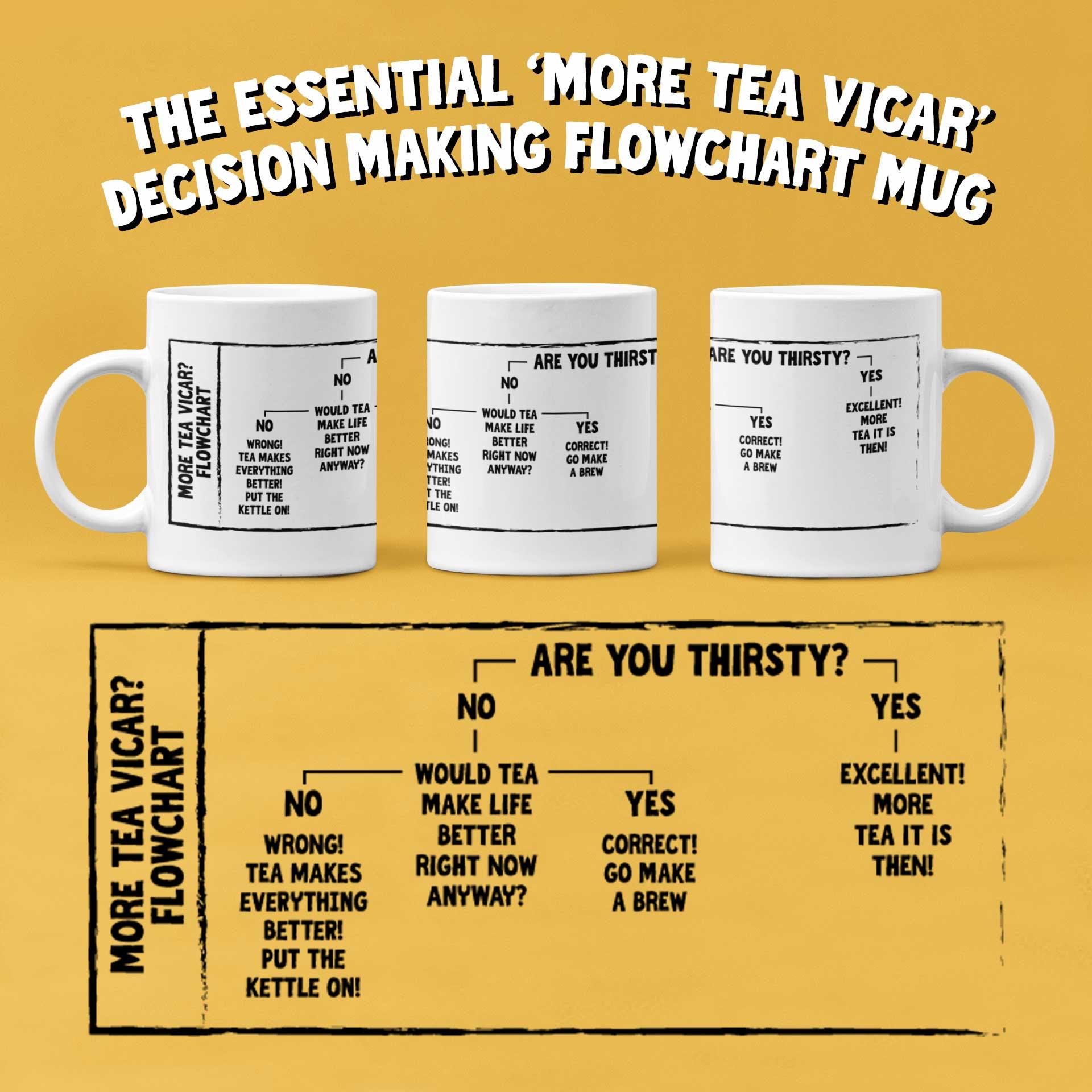 More Tea Vicar Flowchart Mug
Have you ever been paralysed by indecision over whether to have another cup of tea? No, me neither! Then you need this essential decision making flowchart mug to help you in life and ministry. 
The Essential "More Tea Vicar?" flowchart mug will improve your life 396% (no studies show) and will almost definitely (this might not be entirely true) triple the size of your congregation overnight. 
Available in two versions - More Tea Vicar? And More Coffee Vicar?