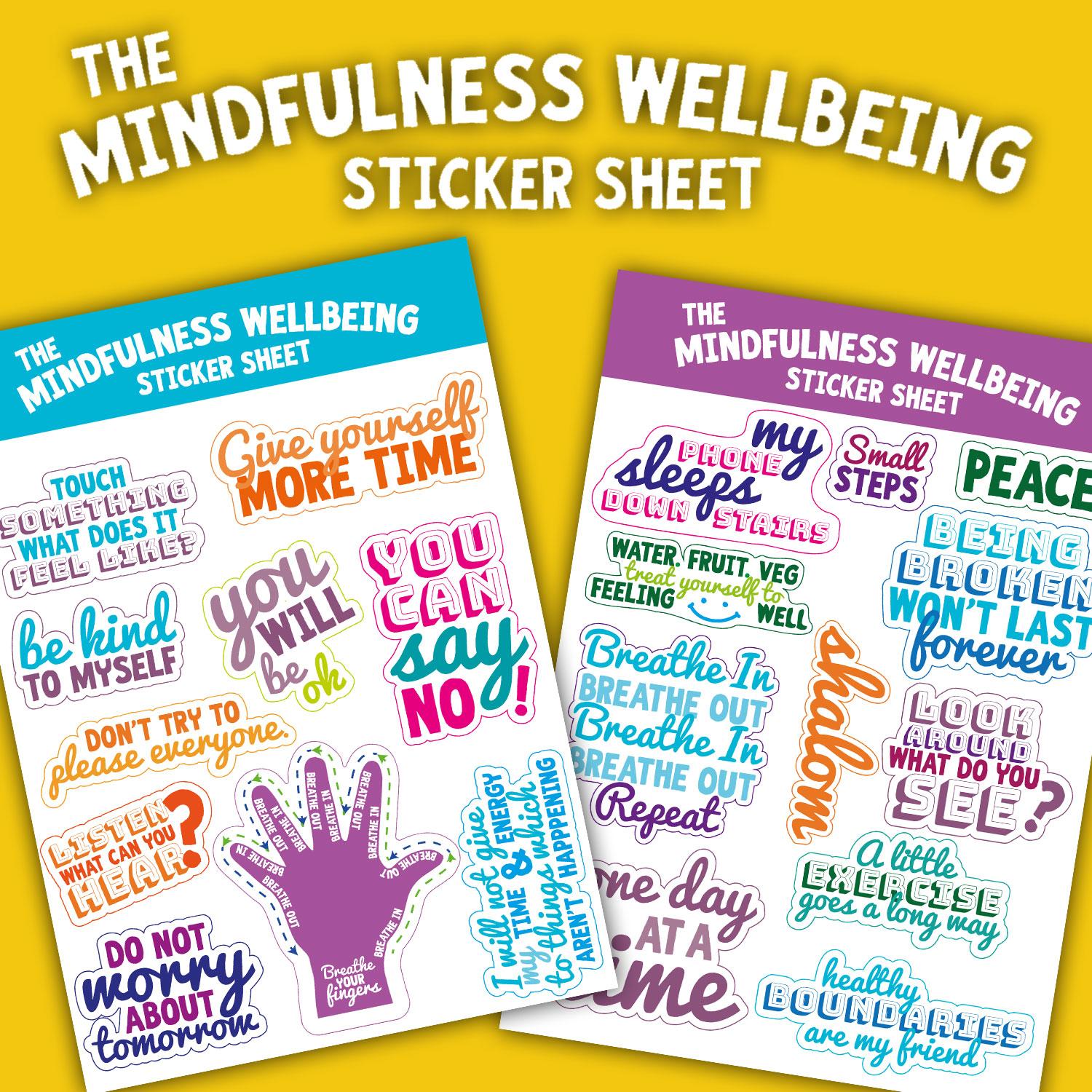 Mindfulness Wellbeing Sticker Sheets
Eve2 is partly born from my own experience of having what I refer to as a "mental breakdown". For years I have suffered from depression, anxiety and complex-PTSD. I have walked this path...often in bare feet over broken glass. 
So many today are suffering and struggling. These stickers are not just simple platitudes or meaningless nonsense. These are key words, phrases and ideas which have kept me going, and even kept me alive. These are stickers which are designed to be stuck around the home, or in the car, ... basically places where you will see them and hear what they have to say to you today when you are struggling. 
May they bless you and keep you going through to tomorrow. 
2x A4 (just under) sheets of stickers. Postage included.