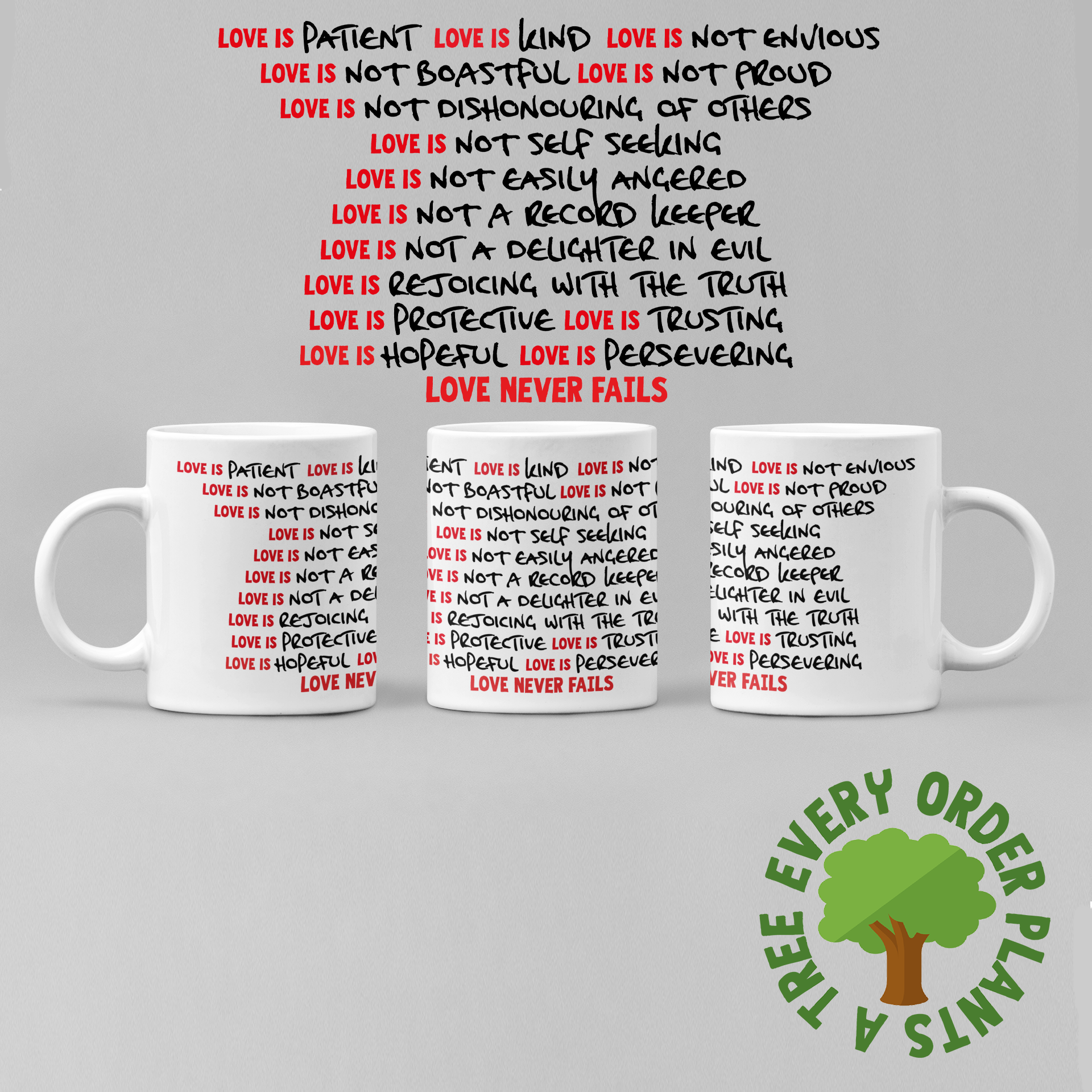 Love is ... Mug 1 Corinthians 13
1 Corinthians 13 is that famous passage speaking about love (and speaking in tongues amongst other things). Often used at weddings, even if contextually it isn't about weddings - but still, we don't mind that. 
We've rephrased this somewhat so that each part of the core passage on love is phrased as a "Love is..." statement rather than a "Love is not" statement. 
Our recommendation is to have this on one of our Matt 11oz mugs as they look gorgeous! But you are welcome to go for one of the other options as well. Entirely up to you.