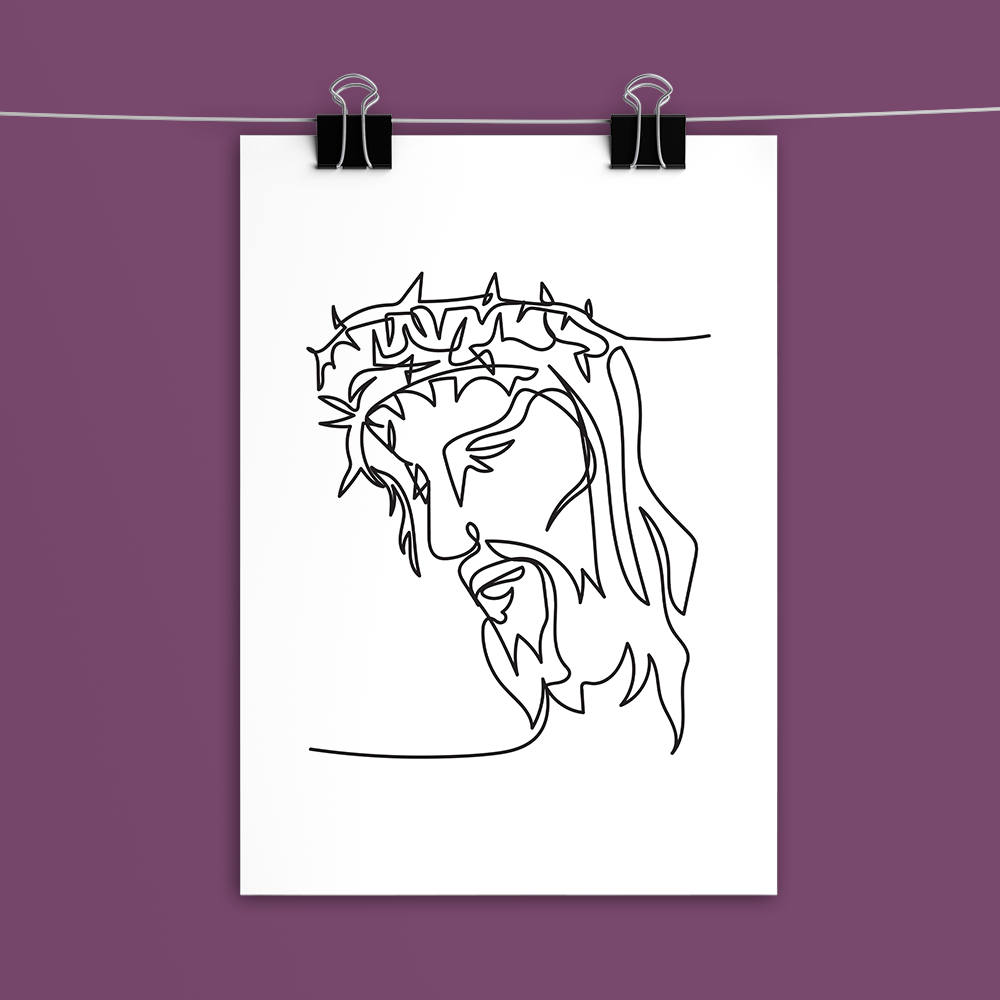 Jesus King of Kings Single Line Art
This image of Christ wearing a Crown of Thorns is done in the single line art technique where a single continuous line makes the whole image. We hope it draws folks in to meditate and perhaps even try to follow the line in a meditative manner.
Available in a range of sizes.