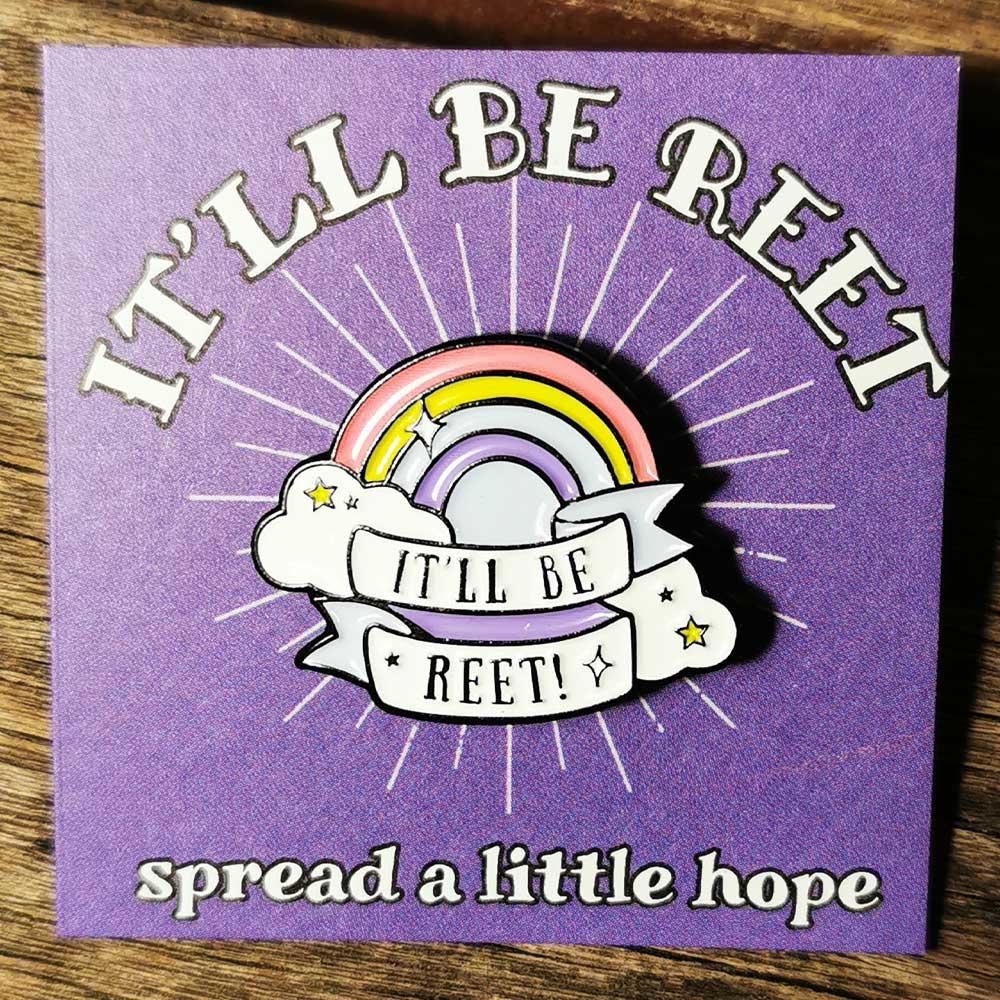 It'll Be Reet Enamel Pin Badge
Exclusive to eve2 - this cheerful badge reminds people of HOPE and conveys a sense of community and love with the northern warmth and love contained in this familiar saying "It'll be 'reet" or for those who don't speak northern ... "It'll be alright".

Hidden in plain sight in this badge is the symbol of God's covenant with humanity which He gave to Noah when he cast a rainbow in the sky saying essentially "It'll be reet" ... or words to that effect. 
Wear this to cheer people up as we continue to go through difficult times. And hope for a chance to share your faith with those around you gently. OR just because you like the badge. Either is good! 
38mm wide. Enamel Pin badge. Metal and Enamel coating. Metal butterfly clasp.
Price includes VAT and free shipping.
‍If you would like to place a large order (more than 50 badges) please email hello@eve2.co.uk. 
‍