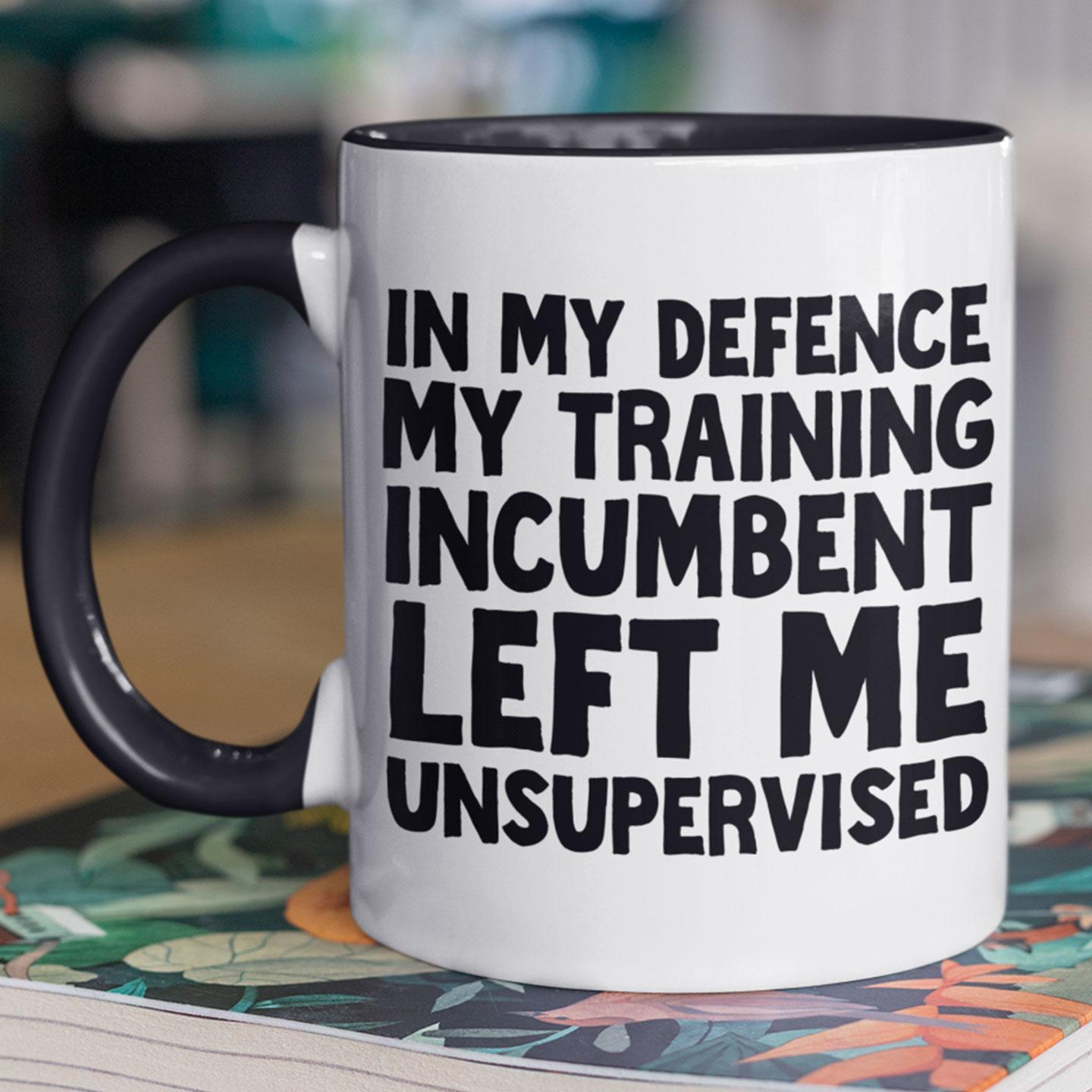 In My Defence I Was Left Unsupervised Mug
Customisable "In My Defence..." mug. Choose from one of our standard wordings or select your own and we will gladly print it for you. We're showing you a few examples, but the world is your oyster!

Who left you unsupervised? They really ought to have known better!