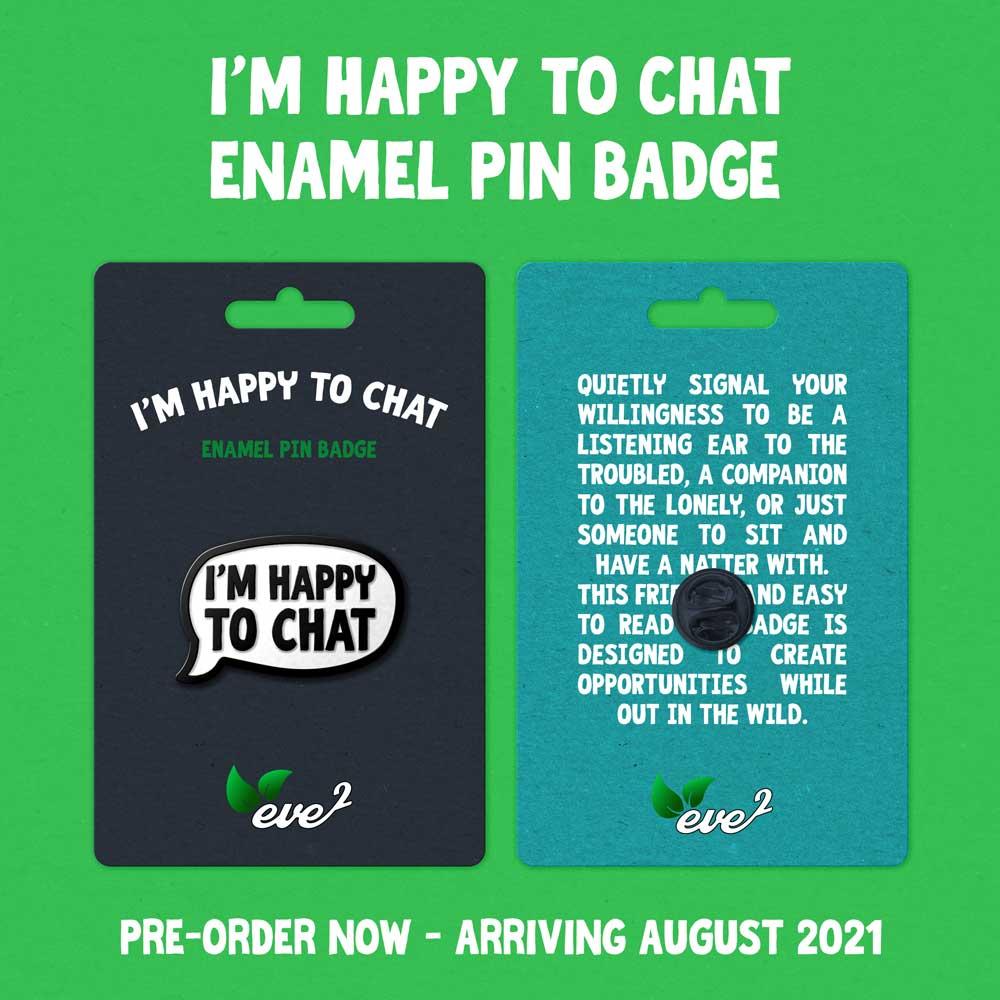 I'm Happy To Chat - Enamel Pin Badge
The I'm Happy To Chat enamel pin badge is designed to be worn out in public when you are being a presence in your community and happy for people to come and sit with you. Maybe they're lonely, maybe they're troubled, maybe they just like a little natter with someone new. This badge is designed in a friendly and easy to read way to signal your willingness to give time and an ear wherever you are. We hope it helps to create new opportunities for you to share the gentle love of Jesus. 
A 3cm enamel pin badge with distinctive and ease to read wording saying you are very happy to o. sit and chat a while.
We design our badges deliberately simply to aid accessibility. This badge visually depicts a facemask to draw attention to what it is about, and the lettering is styled in a friendly way while still being bold and clear on a black and white colour scheme. This is all very purposeful and thought through. We hope it works well and bring blessing. 
Price includes VAT and free shipping.
If you would like 2, 3 or 4 badges please add one badge to your cart and then adjust the quantity in your basket.
‍If you would like to place a large order (more than 50 badges) please email hello@eve2.co.uk.