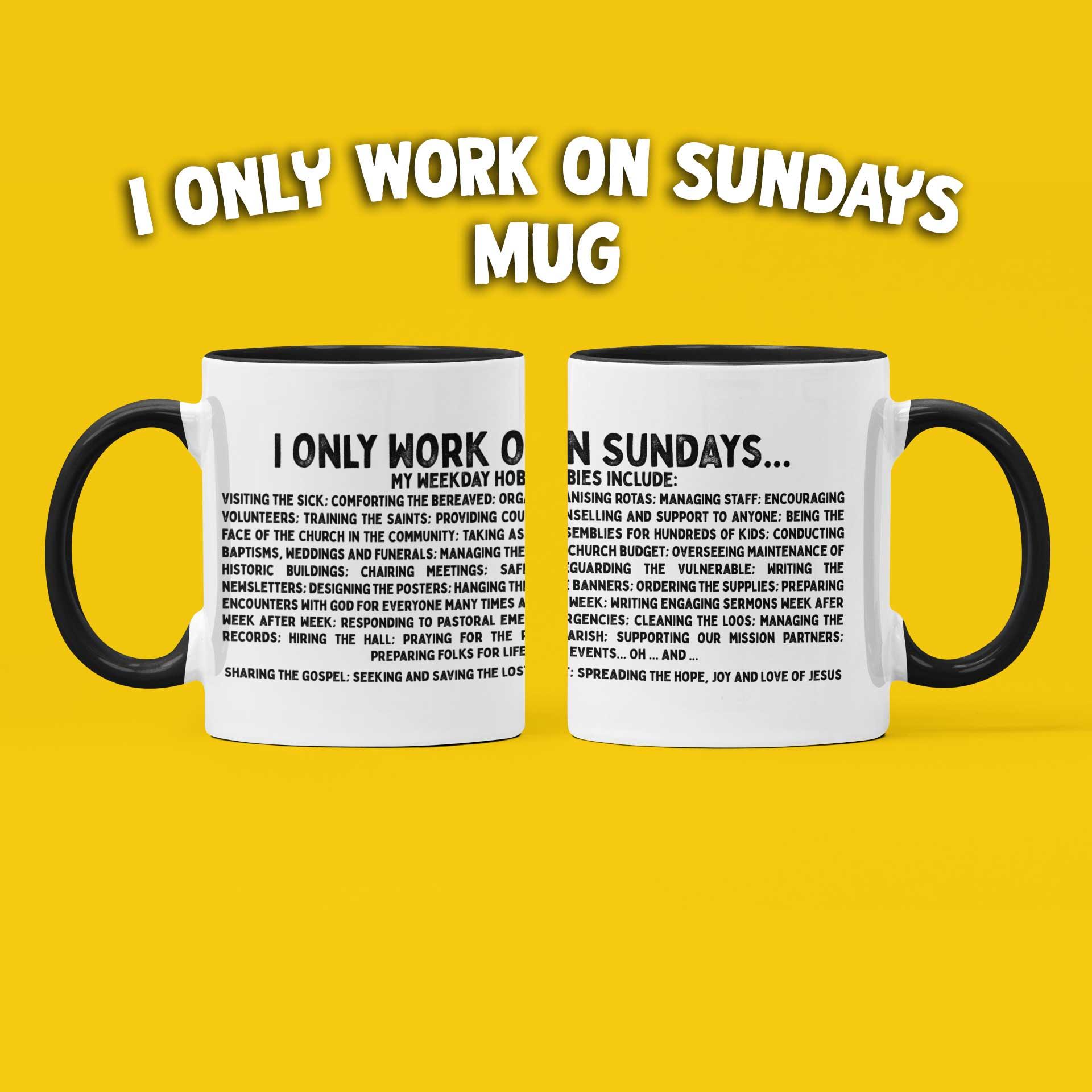 I Only Work On Sundays Mug
Everyone knows being a vicar/minister/pastor is the best job in the world. After all we just get to work one day a week, and that's basically just a morning job as well. It's pretty easy. 
Good job then we have such a wide variety of hobbies which keep us busy during the week. 
Full text on the mug reads: 
My weekday hobbies include: 
visiting the sick; comforting the bereaved; organising rotas; managing staff; encouraging volunteers; training the saints; providing counselling and support to anyone; being the face of the church in the community; taking assemblies for hundreds of kids; conducting baptisms, weddings and funerals; managing the church budget; overseeing maintenance of historic buildings; chairing meetings; safeguarding the vulnerable; writing the newsletters; designing the posters; hanging the banners; ordering the supplies; preparing encounters with god for everyone many times a week; writing engaging sermons week afer week after week; responding to pastoral emergencies; cleaning the loos; managing the records; hiring the hall; praying for the parish; supporting our mission partners; preparing folks for life events... Oh ... and ...
sharing the gospel; seeking and saving the lost; spreading the hope, joy and love of Jesus