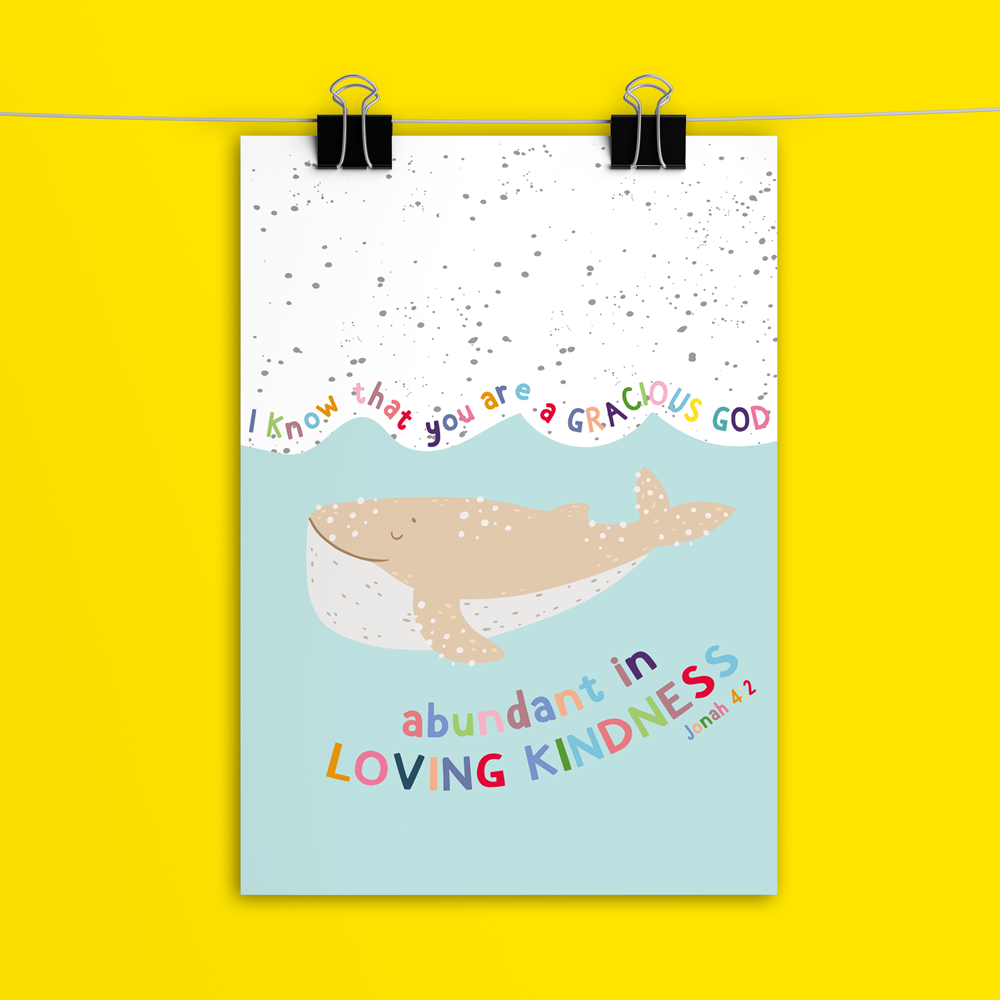 Jonah 4 v 2 - I Know You Are A Gracious God
A beautiful print for any nursery or child's bedroom, or Sunday School area within a church. From the story of Jonah (chapter 4 v 2). 
Printed to either art paper (up to A3) or high grade poster paper.
If you would like a frame please browse our shop for the frames we have on offer. Otherwise this purchase is for the print only. Any images showing a frame on this page are for illustrative purposes only.