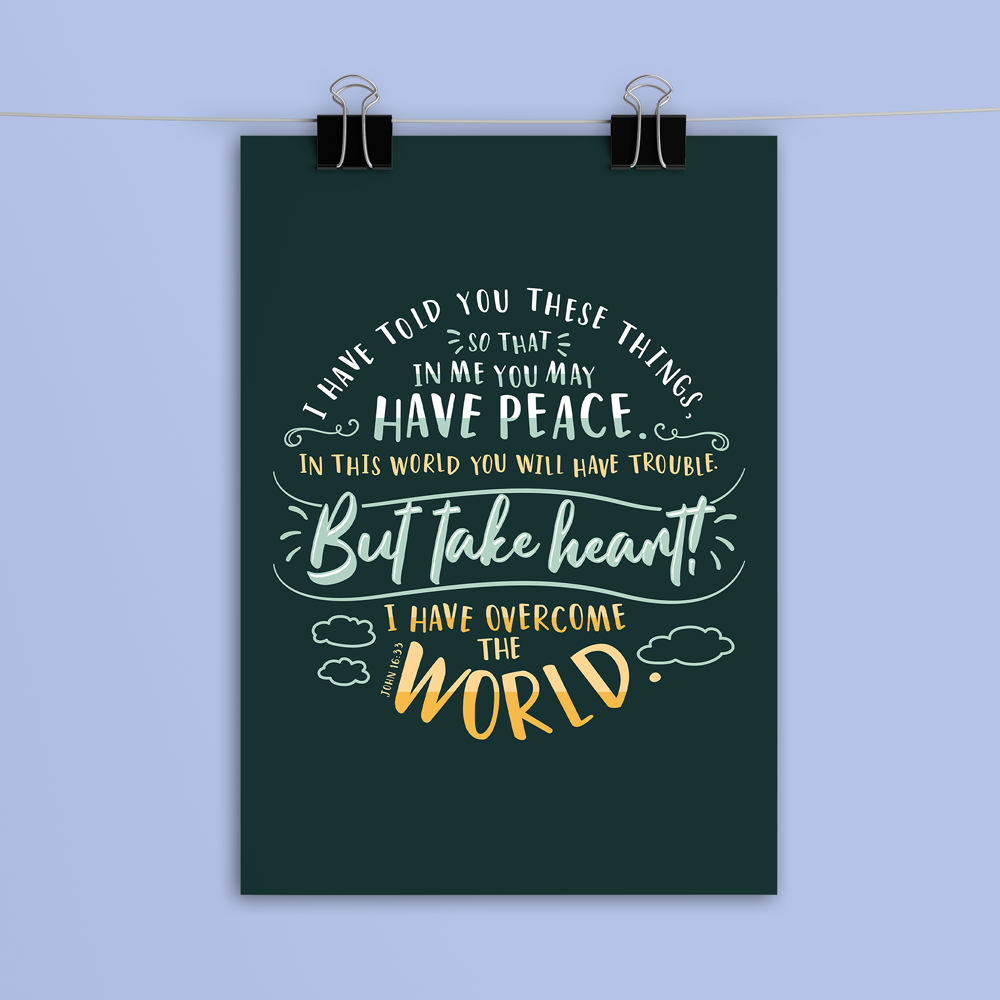 John 16 v 33 - But Take Heart
Jesus spoke these words to His disciples to remind them not to worry. As we face all kinds of problems in this world Jesus reminds us that He has overcome the world. May this design bring you peace. 
Available in a range of sizes.