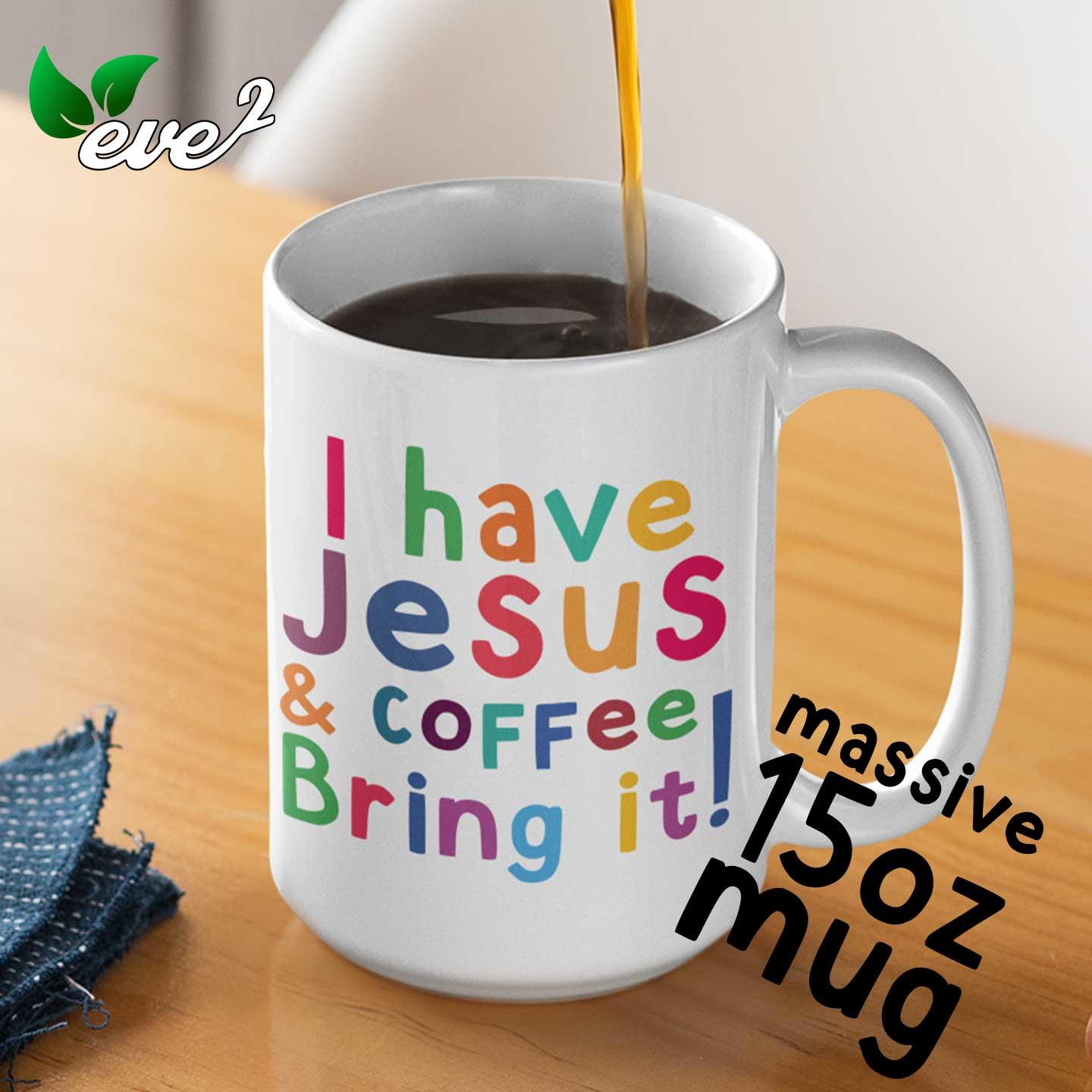 I have Jesus and Coffee - Bring it! Mug
When you have Jesus and a brew (Hebrew and a Brew ... thought of doing this, decided against it) you can tackle anything! This is our gorgeously massive mug to keep you going through the longest meetings.
Our mugs ought to be dishwasher safe. For best results please use a liquid detergent in your dishwasher as tablets and powder are abrasive.