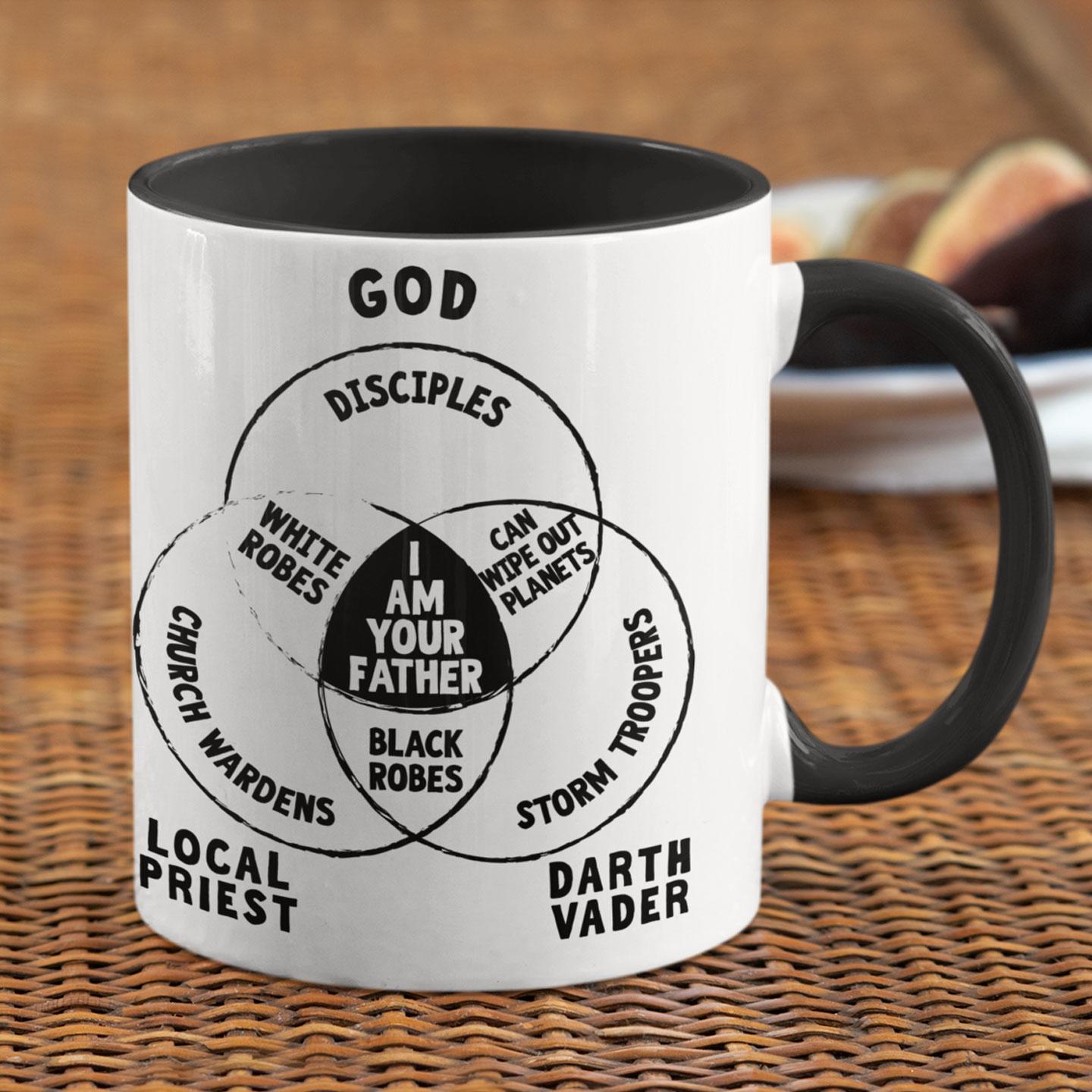 I Am Your Father Mug
Have you ever wondered about the overlaps between being a priest, being Darth Vader, and being God? 
No? Weird, but ok. Well here is a handy Venn Diagram for you to wonder no longer! All your questions answered in one handy mug. 
You are very welcome! No need to thank us.