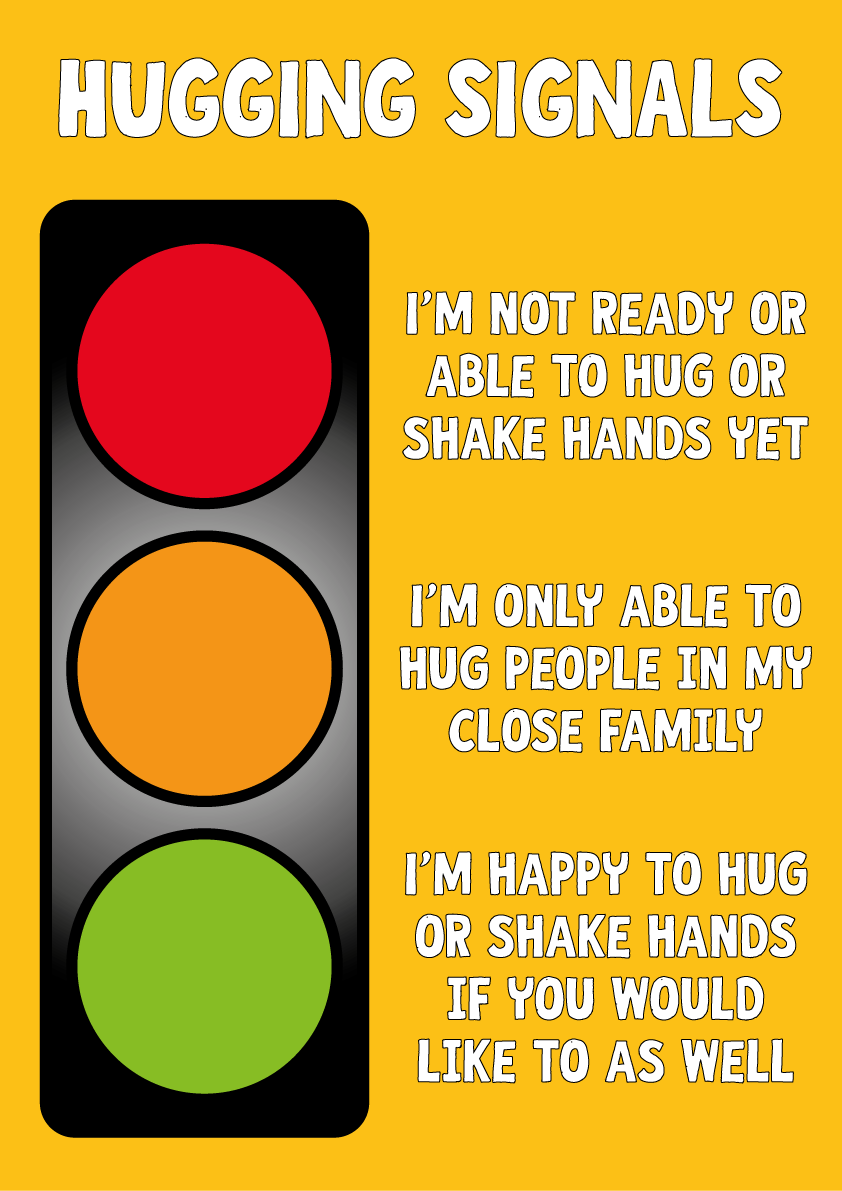 Hugging Signals Poster & Sticker Set
As lockdown eases and we are allowed more social contact everyone is in a different place. As churches re-open and people are excited to see each other once again it is important to help everyone know where everyone else is at. Some may be ready to hug, others may still require strict social distancing to stay safe or to feel safe. 
This poster and sticker set is an easy way for churches and other social gathering venues to help everyone gently signal where they're at. 
Every set includes 2 posters of your chosen size and 324 stickers (6 A4 sheets).