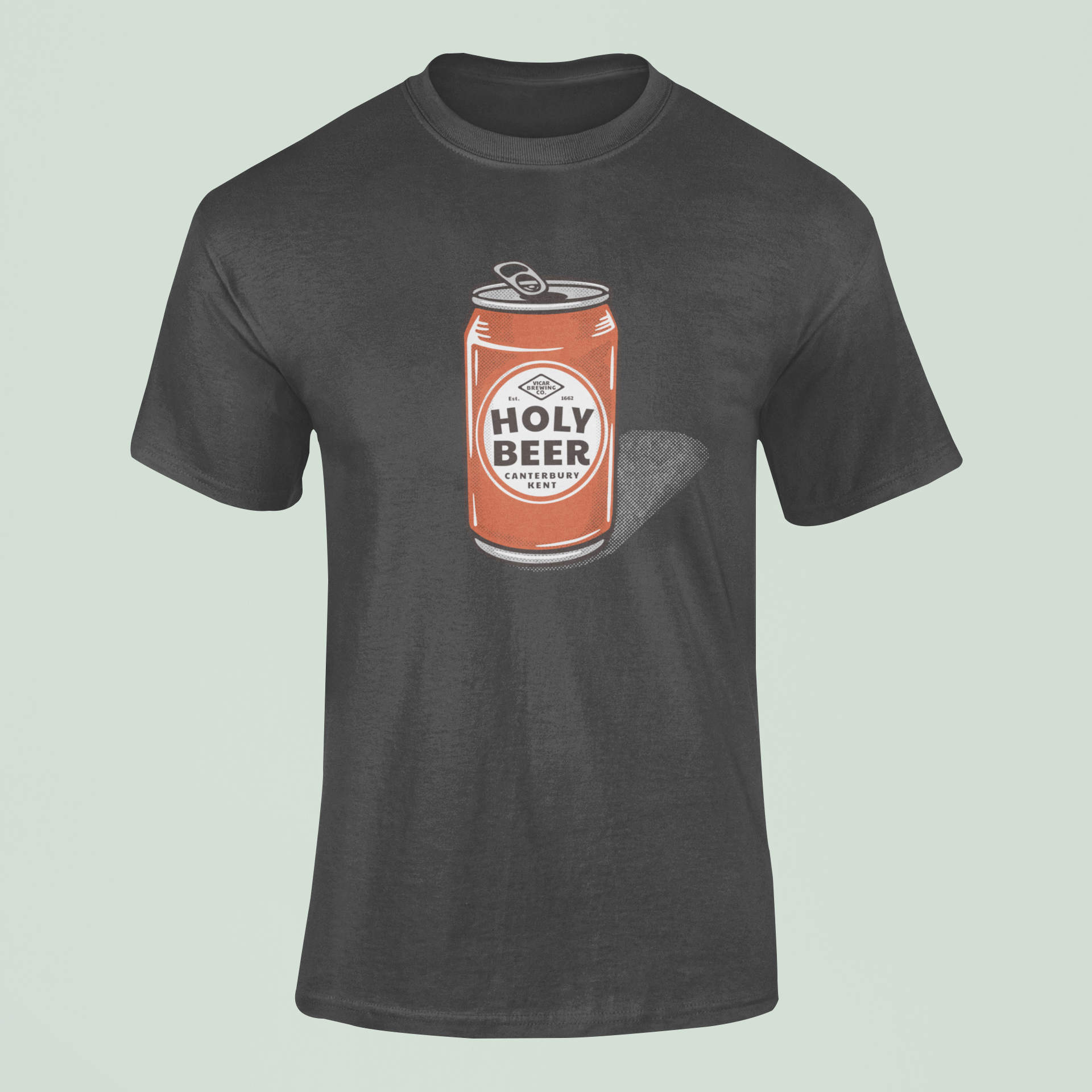 Holy Beer - T-Shirt
Why? Honestly we don't know. We just like the design. 
Two versions: Holy Beer or Hold My Beer. Details on each as follows: 
On the Holy Beer design the top detail says "Vicar Brewing Co. Est 1662" and the bottom detail says "Canterbury, Kent" - as little references to the Book of Common Prayer/Reformation and the seat of the Archibishop of Canterbury. 
On the Hold My Beer design the top detail says "Jesus Brewing Co. Est 33AD". 
If you would like to customise either of these with your own wording just buy the main design you are interested in and submit your choice of wording at checkout in the customisation box. 
Here on the main Eve2 store we have to keep the options limited to the most common options. Over at Faithful.Ink we can offer a wider range of choices for colour and garments. Please feel free to head over there now, but do be aware you will be using a completely separate checkout process. The two sites do not share account information unfortunately.
See more options over at Faithful.Ink