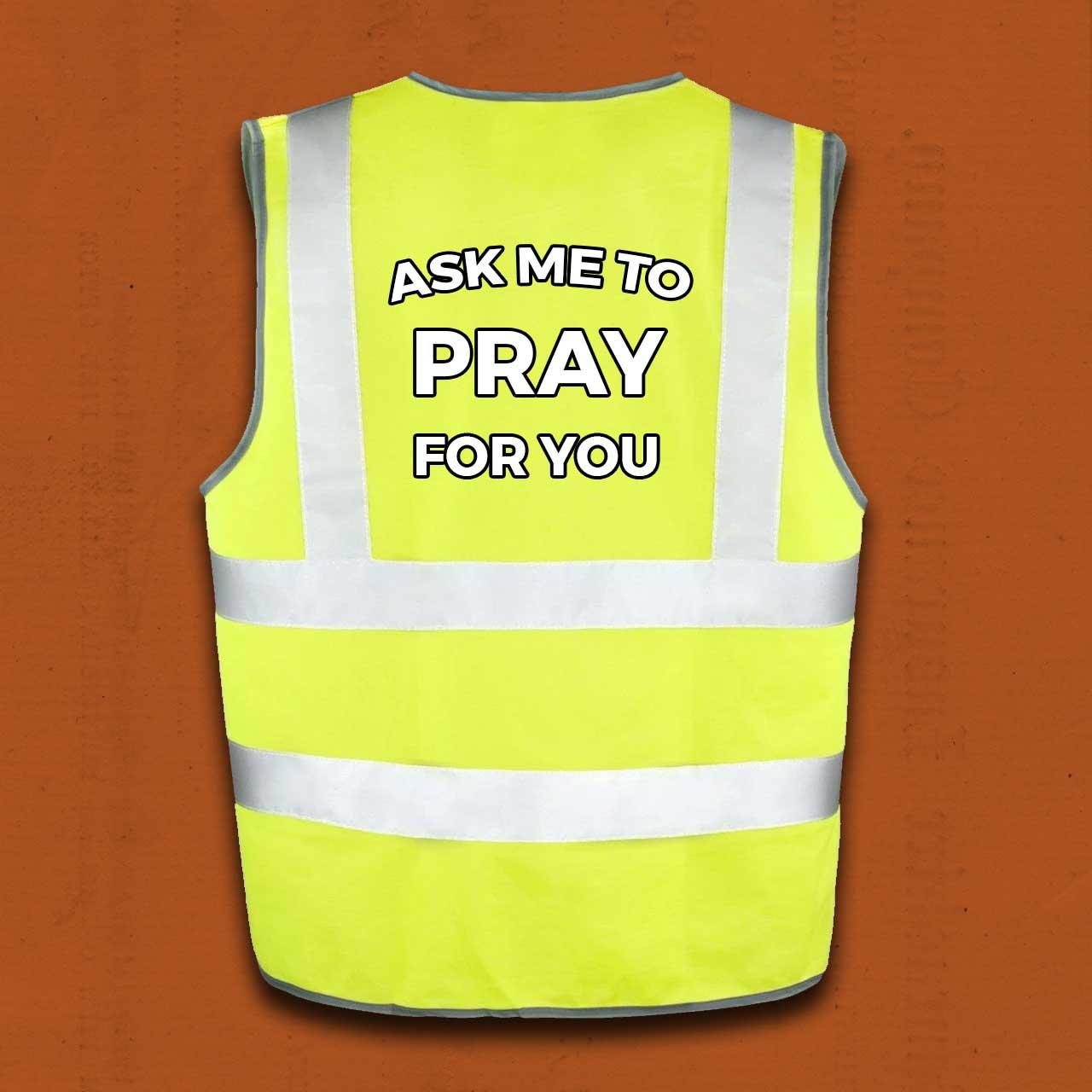 Hi Viz Jacket - Custom Print Options
Eve2 prints across a huge range of products for church ministry of all kinds and in all seasons. We can easily customise any product to suit your needs. One item we've printed quite a lot over the years is the ubiquitous Hi Viz jacket. Perfect for all kinds of public facing scenarios from town centre chaplains to car park stewards. We've put together a range of some of our designs here for you to pick easily and quickly. There's also a custom text field if you would like to suggest your own wording. 
If you would like extra print options on the jacket - such as a second print lower down or something on the front as well please just get in touch and we'll be delighted to chat with you about your requirements and send you a quick quote.