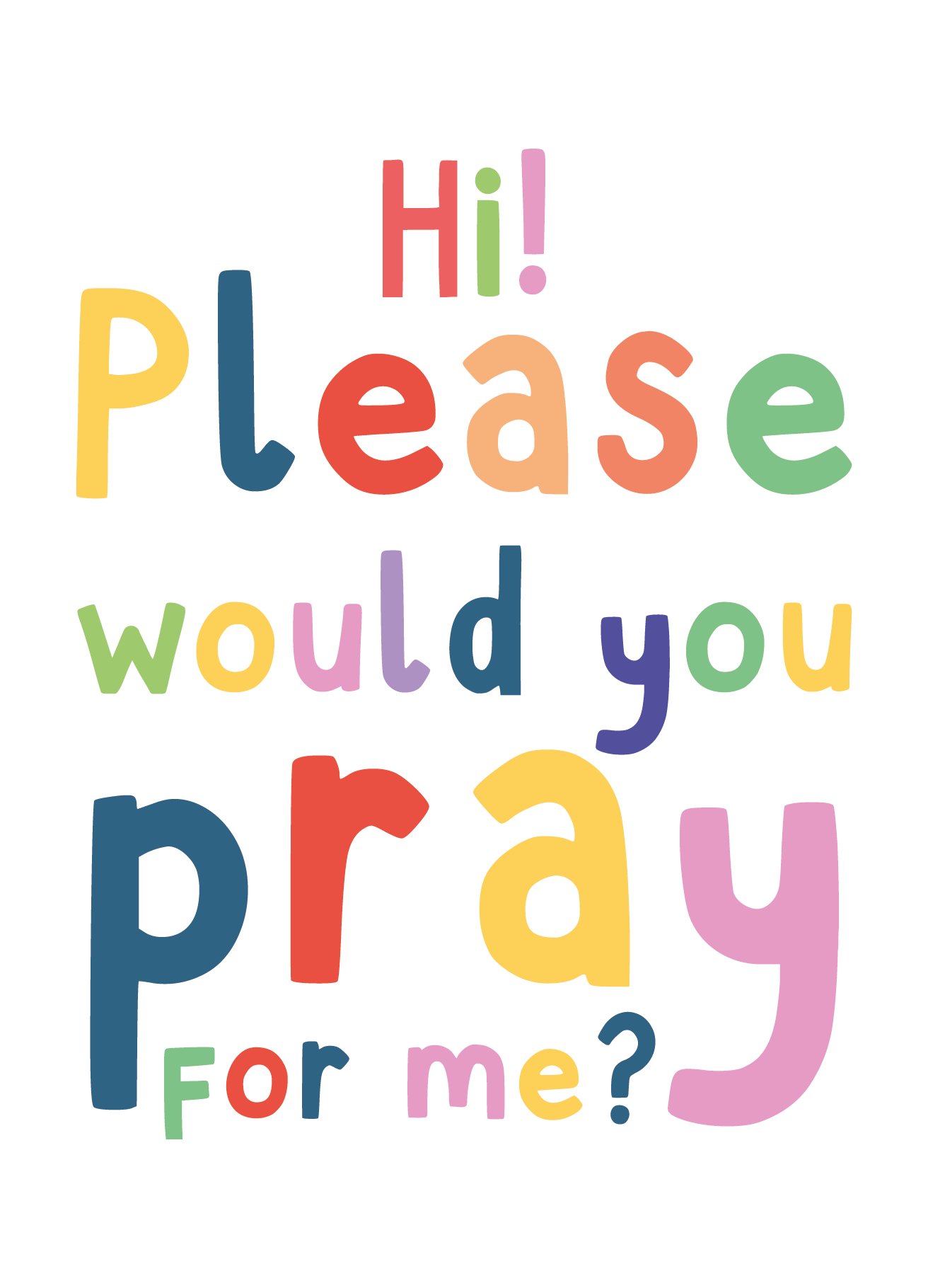 Please Would You Pray For Me Ember Card
This is a modern and cute design to ask your friends and family to pray for you as you embark on a massive and perhaps slightly scary adventure.
You can opt for single sided print at checkout by commenting in the customisation box that this is what you want. In this case you will receive just the front page artwork and a blank reverse which you will need to print yourself. We use uncoated postcard board which is suitable for home office printing. Single sided printing will not change the pricing.
How does the customisation process work? 
We will contact you after you place your order with a form to fill in. When we receive this back we will make the customisations required and send you a PDF to check the details are all correct. When we get confirmation from you that all is well we will proceed to print. You will get your postcards roughly one week from that point.
Can I change the colour of the shirts?
Unfortunately not at the moment as it actually would take too long for us to be able to manage that level of customisation. Sorry.
Pricing and Quantities: Please remember if you compare prices elsewhere that what we offer is exceptional! The price you pay on this page includes the use of our artwork, full customisation and artwork setup, printing in a 100% environmentally friendly process, and all shipping and tax costs. We are also able to offer a minimum order quantity of just 25 cards.
Our prices here include bundles up to 250 units. However we can print up to any quantity of cards. If the number you require exceeds this upper limit please just get in touch and we will happily get you a quote. Please note it is not possible to order quantities in between the bundle sizes given (eg it is not possible to order 175 cards, but you can order 100 or 250 - the price between which is very small).